Themes of Redemption Mark Seventh Day Slumber's Debut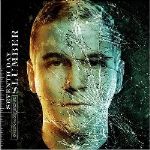 Artist: Seventh Day Slumber
Title: "Once Upon a Shattered Life"
Label: BEC
Seventh Day Slumber's debut for BEC feels like an album from a band flirting with two identities. On the one hand, there's a thundering riff-monster capable of hammering listeners with pile-driver licks. On the other, there's a glossy, radio friendly ballad machine able to soothe us with sweet songs of redemption. The band sounds best when it's rocking hardest, but both sides of its personality mesh well enough that the duality doesn't become more than a minor distraction.
Singer and primary songwriter Joseph Rojas has a powerful set of vocal pipes, and he can veer from a croon to one of those throat-rattling grindcore screams in a flash. On "Break Me," when he growls that "… you tried to break me down," it's with an intensity that effectively relays his frustration over the shots he took from his adversary. But then, on album closers "Masquerade" and "Oceans From the Rain," his singing finds a far more subtle tone. His voice might not be any more unique than most on modern rock radio, but it's one of the rare ones that combines intensity with grace.
Producer Aaron Sprinkle (MxPx, Starflyer59) gives that voice a crisp bed. Jeremy Holderfield's warm, crunchy guitar tones leap out of the mix, especially on the riff-happy "Make Believe" and "Chris' Letter." Drummer Ray Fryoux's kit gets plenty of punch, and bassist Joshua Schwartz's lines range from the melodic upper range to deep lows, particularly on "Back in Time." All this elevates the album even when some songs — like the ballads "Caroline" and "I Believe" — lean too close to generic modern rock.
Ultimately, the album's best point is that it speaks deeply of redemption. Several band members' stories include bouts with drug addiction and the pain of a broken home, and in that context songs of finding God amid the fires of life resonate strongly. A solid effort.

© 2005 CCM Magazine. All rights reserved. Used with permission. Click here to subscribe.
Watch Seventh Day Slumber music videos at Godtube.com.