New Beginnings: How to Recover From Life's Sucker Punches
Jeanne Doyon

Crosswalk.com Contributor

2013

30 Jul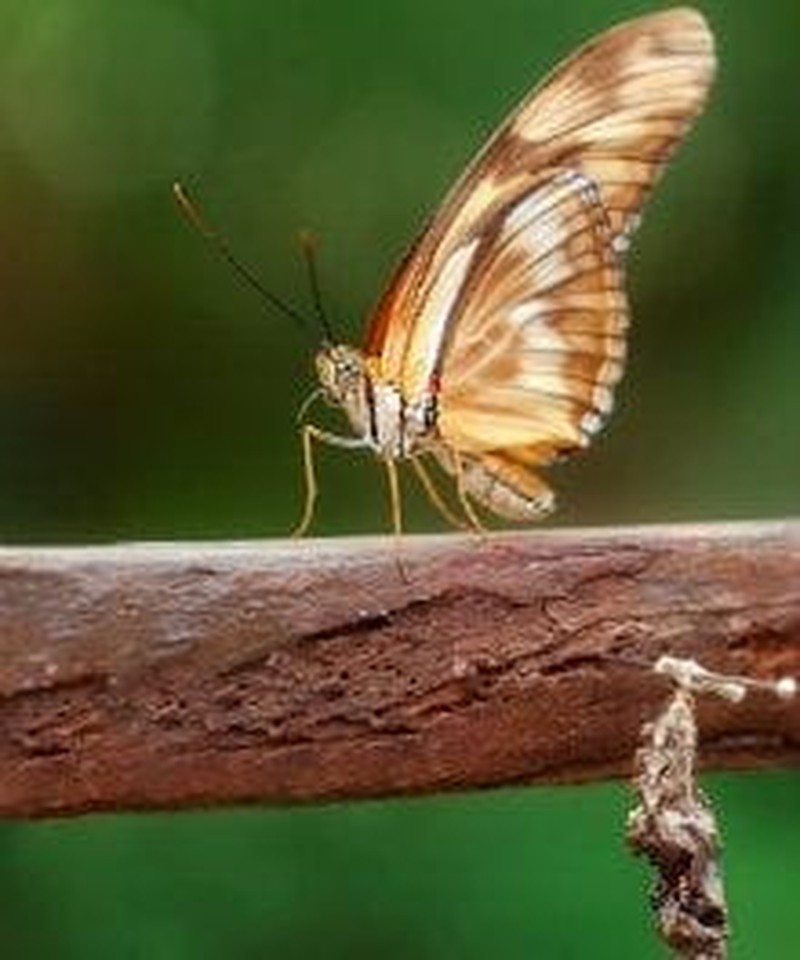 You may be going along your daily routine when someone or something knocks you for a loop. What do you do when the rug gets pulled out from beneath you?
It may be:
A Diagnosis
A Pink Slip
A Divorce
A Sudden Death
Whatever the sucker punch is, it comes out of nowhere and slugs you right in the gut; you are overcome with a sick sensation. You don't know what to do. You're fearful, overwhelmed, panicked, angry, scared, and alone. When faced with this devastation, it's hard to see anything—especially hope for the future.
Yet, often the end of something points to a new beginning.
For Jan, The End came in early 2010—Divorced after 27 years of marriage. Jan was feeling pretty defeated. She tells it like this:
I felt lost, defeated and worthless. I didn't have any confidence.  Not only did I lack confidence in my abilities, but in myself as a person. I felt like a failure—like I had nothing left.
Later that year, my sister, Kathy asked, "If you could do anything, what would it be?
I've always wanted to own a consignment shop. Kathy asked if I was willing to invest my tax return money. Her philosophy was, if it didn't work, I hadn't risked much. I would have another tax return the following year. So, with that seed money I purchased clothing racks, found upscale clothing at yard sales, and bought out two shops that were closing. Then, the store in Limington Meadows came available and I rented it.
The name of your shop is New Beginnings Resale Boutique.  There is a story behind the name isn't there—you found inspiration and hope in a particular Bible verse.
Yes, a verse I've clung to during this time is 2 Corinthians 5:17 – Therefore if any man be in Christ, he is a new creature. Old things have passed away, behold all things become new.
To me this verse touched many aspects of my life starting over. I am a new creature: I rededicated my life to the LORD. The old things passing away and things becoming new - this was my marriage ending and my new life beginning. It is also your old clothes becoming new clothes for someone else. 
Sounds like a step of faith! I'm sure there have been ups and downs along the way. How has God provided your needs? What special blessings have you encountered?
God provided in many ways since being on my own and opening the shop. In the last three years I haven't been able to find a full-time job. But, He has met all of my needs. We have never done without. It came by way of extra hours at work, tax return money—anytime there was a financial need, the money or the opportunity to make money showed up. I have also learned to live my life claiming God's promises. He promised to provide all my needs—I only need to be faithful to Him.
One of the biggest blessings for me is being able to provide clothing to the Veteran's Home, Teen Challenge and the women's crisis shelter.
It sounds like this brings you a lot of satisfaction. Tell us about that.
I love having people come into the shop. There are some return customers that I truly enjoy—Lindsay, Lisa and Mary are just a few. I love to watch them shop. They get so excited. They talk from the dressing room. Sometimes I get worried that other customers will think I planted them to get people to shop there.
Sounds awesome—like the beginning of a new community.  So, tell us, where are you today—It's been three years. Do you see yourself differently?
Definitely! I am more confident. I think I am stronger and my relationship with God is growing daily. I like who I am becoming. I'm proud of what I've been able to accomplish, and I owe all of it to Christ!
What would you like to tell other women who might be where you were three years ago?
Starting over truly is a new beginning—A fresh slate. Allow yourself to grieve, but don't let it dominate your thoughts. Is there something you have always wanted to do? Having a goal is good therapy. And, surround yourself with a good support system—this is vital.
Jan's story is inspiring! I can attest to the amazing way God has led and blessed her during this journey. Because you see, I am her big sister. I have watched her New Beginnings and seen her emerge as a beautiful butterfly.
Jan's journey is filled with God's grace and hope. It takes time to experience healing—sucker punches rob you of more than your breath. When you finally can breathe, what do you do? Where do you turn?
Here Are Some Places To Start:
Begin with a Support System: Your family, friends, coworkers, counselor, pastor—anyone who can come alongside and help when you need an objective spin and encouragement.
Prayer – I have found during times of crisis, I have trouble praying. I am caught up in the middle of the turmoil and it's difficult to pray. So having people who will pray for you is essential.
Cling to Hope – God promises to never leave us and He will travel this rough road with you.
Allow yourself to grieve – Grieving is a natural process that takes us through to healing. It's painful yet productive. There are five stages of grief* so it takes time.
Be Thankful for something each day—this helps to keep our focus positive. There is always something good, no matter how small, even in the midst of the bad. Keep a list of these blessings handy to refer to for encouragement.
Look Up – The Lord promises to bring something good out of our pain. His plans are for our good not for our harm.
How about you? How have you coped through a difficult situation?
You can find Jan's New Beginnings Resale Boutique on Facebook
Or if you are in Maine, visit at:
203 Ossipee Trail Rte. 25
Limington, ME
* Five stages of grief are: Denial, Anger, Bargaining, Depression and Acceptance
Jeanne Doyon enjoys encouraging others to love God's Word and to draw nearer to the Lover of their souls. Jeanne is a contributing author to Fighting Fear, Winning the War At Home, and Kisses of Sunshine for Women as well as Crosswalk.com. Her articles appear in Evangel, Live, Proverbs 31 and Living Magazine. She is available to speak for retreats, events and workshops. She shares her reflections on her blog at www.streams-edge.blogspot.com. Email Jeanne at jeanne.doyon@gmail.com and find out more about her speaking topics at www.jeannedoyon.blogspot.com.
Publication date: July 30, 2013