The Great Shepherd
"The Lord is my shepherd; I shall not want. He makes me to lie down in green pastures; He leads me beside the still waters. He restores my soul; He leads me in the paths of righteousness for His name's sake." (Psalm 23: 1-3)
These are some of the most familiar words in the Bible loved by Protestants, Catholics and Jews. They describe our relationship with God. They tell us that when God is our Shepherd we have green pastures, still waters and a full cup that never empties. This is because our great Shepherd makes us lie down. He may use problems we cannot solve to make us lie down. However, since we are creatures of choice we can choose to get up again. When we do our green pastures turn brown and our cup empties again. He then restores our soul by driving us into the paths of righteousness that restore us.
Many devout souls also love this psalm because they see in it a description of a believer's death. To them death is the great Shepherd coming into a life for the last time making a devout person lie down so He can give them the green pastures that never turn brown and the full cup that never empties in the eternal state. The only way He can give us these eternal blessings is to make us lie down in death.
The key to these eternal blessings is found in the opening words of the psalm: "The Lord is my Shepherd." Meditate on these words one word at a time. They are the key to living here and in the hereafter. Can you say that He is your Shepherd today and always?

---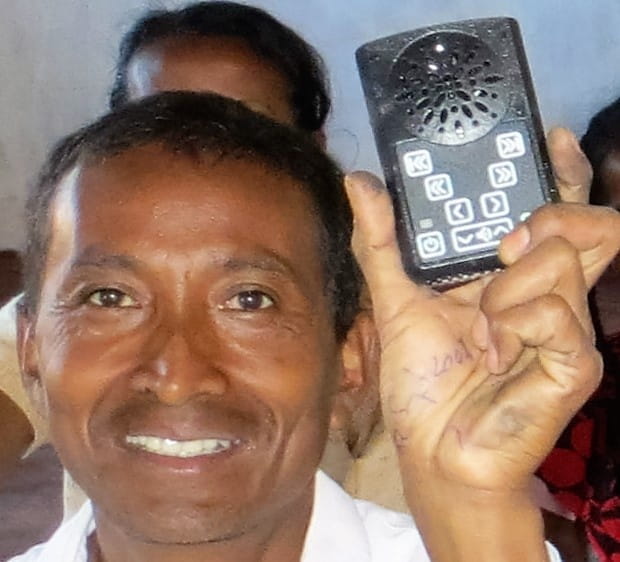 Give MBC to developing nations
Do you love The Mini Bible College by Dick Woodward? We do, too! That's why ICM has translated MBC into more than 40 languages and distributes it for free to church leaders, pastors and small groups all over the world.