Devotion And Preaching
Larry R. Watson
Wednesday, November 01, 2006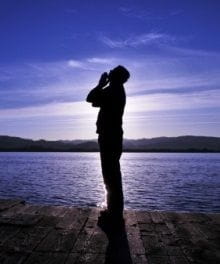 O) What A person sows is what they reap. Selfishness is the sign of a wasted life, and in the end is worthless. Real life is based on generosity. Generosity and God's growth in a person is the real vital sign that shows the real fruits of the Spirit.
A) Plant Generously
Don't Give up
Cultivate Diligently
Start with your closest Community.
P) God, Help me to tend my life in a way that is worthy of a good harvest.
This should take about 20 to thirty minutes a day. Now when you make time to do this, you will have 7 sermons already started.
Keep your appointment with God. Whatever devotional model or journaling discipline you practice, it is most important to keep you word with THE WORD.
Using a worship ministry team to pick one sermon
As you do your devotional time, enlist 3 to 6 others who can read the same thing you do daily for your devotional time. These 3 to 6 people need to understand what they are joining. This is a small group who is in charge of selecting a sermon with you. You will need this group to meet weekly for a minimum of 45 minutes. This group needs to meet at a convenient time. For us it is on Sunday mornings an hour before Sunday School. Also have them use the same devotional model that you do if it is at all possible.
As you select your team, help them by showing them the big picture. The object and purpose of this group needs to be simple: Our purpose is this: "How do we better communicate God's Word to our community."
When you start this group your first meeting has to be for a worship service three to six weeks ahead. How many weeks exactly? Well it depends on how many people are a part of the worship service. You will need more time if you have a music minister, drama team, worship group. The extra weeks will give them the quality time to make that worship service the best it can be. You will also need to add weeks to this schedule if you need extra time to memorize, or have an extremely heavy workload as it is. What happens here is actually your sermon preparation is streamlined because you have a narrower focus on what you need to study and prepare for. On top of that, this presentation to the worship team will give you lots of ideas, and you can delegate come of the workload to them.
When you gather with this worship team that selects the sermon – have your work done as much as possible before hand. I have found that a visual presentation works best. So we get out the marker board and I make some notes before we start.
(note: I like the message version here as it uses pictures that relate to our culture already, any version will work)
Our board will look something like this.
I write down simply what is in bold, the scripture reference and the title.
(The following scriptures are from the message)
03/20/05 Palm Sunday
Galatians 1:2 The Testimony of a changed life!
That man who once tried to persecute us is now preaching the very message he tried to destroy.
Convinced that no human can please God by self improvement, we believe in Jesus as the Messiah So that we might be set Right Before God.
Galatians 3:2 God is pleased with response not morality
Let me put this question to you: How did your new life begin? Was it by working your heads off to please God? Or was it by responding to God's Message to you?
Have something to say about this article? Leave your comment via Facebook below!
advertise with us
Example: "Gen 1:1" "John 3" "Moses" "trust"
Advanced Search
Listen to Your Favorite Pastors