Outlook for Japan-North Korea Ties Dismal
Patrick Goodenough

Pacific Rim Bureau Chief

2003

17 Sep

COMMENTS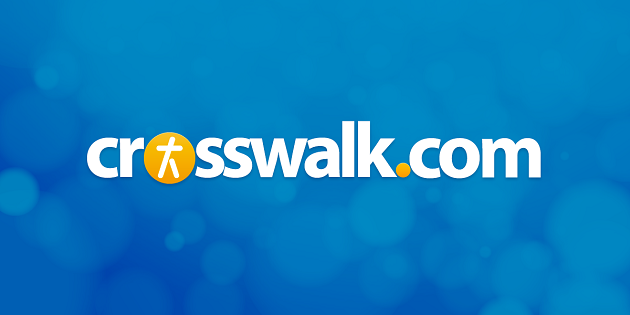 Pacific Rim Bureau (CNSNews.com) - One year after a historic summit between the leaders of Japan and North Korea, there are new signs that Tokyo is losing patience with the Stalinist country and its belligerent threats.

Attempts to normalize relations between the two historic enemies have run into deep trouble over the 12 months since Prime Minister Junichiro Koizumi traveled to the North Korean capital for talks with Kim Jong-il.

This week, Japanese government officials reportedly outlined a series of planned punitive measures Pyongyang can expect if it carries out a nuclear test.

Adding to the pressure, a senior minister reiterated Japan's view that a preemptive strike would be in order should North Korea prepare to launch a missile towards the archipelago.

In an interview with a British newspaper, Defense Minister Shigeru Ishiba said that Japan's pacifist constitution did not rule out striking first against North Korea if it was planning a missile attack against Japan.

"If North Korea orders its military to send a missile to attack Japan and the missile is raised to vertical in preparation for a launch, then Japan will assume that an attack has begun and has the right to attack that particular missile launch site," he told the Independent.

A spokesman for the Japanese Defense Agency confirmed by phone that the comments attributed to Ishiba were accurate, although he suggested the story's headline, "Japan warns that it will attack if North Korea aims missile," was overly alarmist. He would not comment further.

The U.S. and its allies are concerned about Pyongyang's missile development program.

In 1998, Japan was unnerved when Pyongyang fired a Taepo Dong-1 missile clear across Japan before it landed in the Pacific Ocean.

The South Korean government says the North is currently developing a longer-range (4-6,000 km) Taepo Dong-2 missile and an even longer-range variant, the Taepo Dong-3.

Last week, Ishiba outlined plans for deploying a missile defense system to protect his country against North Korean missiles.

"They could reach Nagoya in eight minutes and we currently have no means of intercepting them," the Kyodo news agency quoted him as saying during a speech in the central city of Nagoya.

"There will be no diplomatic solution [to the dispute with North Korea] unless we at least show that we will not succumb to threats."

The Defense Agency has asked for $1.2 billion in the 2004 budget to buy Patriot PAC-3 and SM-3 missile defense systems from the U.S.

Nuclear crisis
Beyond the missile issue, North Korea over the past 11 months has been engaged in a standoff with the U.S., Japan, South Korea and other countries in the region over its attempts to manufacture nuclear weapons.

In his interview with the London paper, Ishiba criticized the Clinton administration's handling of North Korea, and in particular its belief that Pyongyang would adhere to a 1994 Agreed Framework deal to freeze its nuclear program.

Japan and South Korea were also party to the 1994 agreement, in which the two neighbors committed themselves to financing most of the cost of two light-water nuclear reactors for North Korea, to provide alternative power sources.

But the Agreed Framework collapsed after it emerged late last year that the North had been working on a covert uranium-enrichment program. In the months since then, Pyongyang has also resumed operations at a reactor and has threatened to test a nuclear weapon.

Japanese government officials told the leading Yomiuri Shimbun newspaper this week that any nuclear test would result in a series of phased sanctions, including restrictions on the exchange of people between the two countries.

Other measures Tokyo would take include a prohibition on North Korean vessels from docking at Japanese ports, and a ban on remittances to North Korea through Japanese banks.

Japan would also urge the U.N. Security Council to pass a resolution denouncing Pyongyang and implementing economic sanctions, the officials said.
Unprecedented meeting
One year ago Wednesday, relations between Japan and North Korea looked set to warm considerably when Koizumi flew to Pyongyang to become the first Japanese leader ever to hold direct talks with a North Korean leader.

Dealings between the two countries had long been tense, over Japan's aggression during the first half of last century -- it forcibly annexed Korea from 1910-1945 -- and more recently, over the North Korean abductions of Japanese citizens.

Koizumi went to Pyongyang seeking information on a dozen Japanese who disappeared in the late 1970s and early 1980s in Japan and Europe, and whom the government believed were abducted to teach Japanese language and culture at North Korean spy schools.

Kim Jong-il for the first time admitted the abductions had taken place, but said some of the victims had since died.

The surviving five returned to Japan on what was meant to be a visit, and refused to return to the North. But the families they left in the communist state have not been allowed to join them, and the issue remains a highly sensitive one in Japan.

"The abductions were criminal acts committed by a terrorist state that violated human rights and this nation's sovereignty," said the Yomiuri Shimbun in an editorial Wednesday marking the anniversary of the Koizumi-Kim meeting.

The paper urged the Japanese government to exert more pressure on Pyongyang.

"People in this country have started to share the understanding that North Korea, a despotic state, is a serious threat to Japan's peace and security."
'Intractable'
Dr. Aurelia George-Mulgan, a specialist in Northeast Asia at the University of New South Wales in Australia, said Wednesday prospects for improvement in bilateral relations looked slim.

From the start it looked doubtful that the Japanese-North Korean normalization efforts would work, she said, "because the bilateral issues are pretty well intractable."

Moreover, "things have gone a bit sour ever since North Korea reacted so bitterly to U.S. policy."

With the failure of multilateral diplomacy aimed at defusing the nuclear crisis, Japan seemed to have realized that "talking through the issues is not going to prove all that productive, and they need to put the screws on where they can.

"Japan certainly has considerable economic leverage over North Korea should it wish to apply it."

Remittances from ethnic Koreans in Japan are an important source of foreign currency for the North, amounting to tens of millions of dollars a year at least, according to experts.

George-Mulgan said the remittances were "absolutely crucial" from the North Korean point of view.

She noted that what had originally been Ishiba's personal view that Japan could strike first if it thought North Korea was preparing a missile attack, was now evidently becoming official policy in Tokyo.

The North Koreans had "always made their threat to Japan very explicit. Japan is their number one target, their number one enemy."

Send a Letter to the Editor about this article.