Pro-Lifers Dismayed: SCOTUS Refuses to Reinstate Terri's Law
Jenni Parker and Rusty Pugh

Agape Press

2005

25 Jan

COMMENTS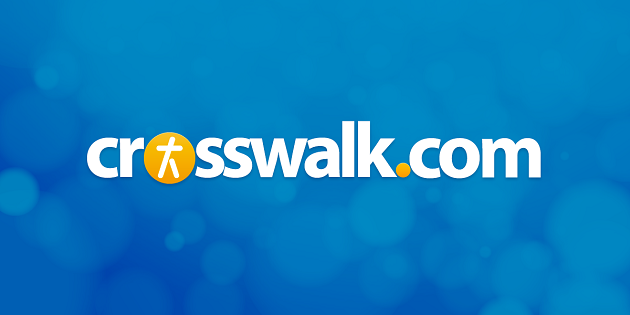 January 25, 2005
The parents of a disabled Florida woman at the center of a crucial right-to-life case are appealing to her husband to file for divorce. Attorneys for Terri Schiavo's mother and father admit the couple is running out of legal options after yesterday's Supreme Court rejection of their appeal.
Without comment, the U.S. Supreme Court justices rejected an appeal from Florida Governor Jeb Bush yesterday, refusing to reinstate a Florida law that barred Terri Schindler Schiavo's husband, Michael Schiavo, from having her feeding/hydration tube removed, thereby allowing her to die of dehydration and starvation. Terri, who suffered brain damage in 1990, is described as being in a "persistent vegetative state," able to breathe without aid, but unable to swallow on her own. And while Michael Schiavo claims his wife never wanted to be kept alive artificially, Terri's parents, Bob and Mary Schiavo, accuse their son-in-law of wanting her dead so he can remarry.
Florida lawmakers had passed special legislation in 2003, requiring that Terri's feeding tube be reconnected within days after her husband had fought to have it removed. But the Florida Supreme Court struck that emergency legislation down last fall, making the U.S. Supreme Court perhaps the last, best hope left for state leaders that had waged the bitter and lengthy battle to defend "Terri's Law." The case is going back to a Florida circuit court on Friday, to be heard by Judge George Greer, a judge who has already ruled that Terri's feeding tube could be disconnected.
Attorney Steve Crampton of the American Family Association Center for Law & Policy is calling the Schiavo case a classic constitutional crisis. "You've got a governor and a state legislature sworn to uphold the Constitution," he says. "The Constitution, properly read, must include the philosophy of the Declaration of Independence, which guarantees an inalienable right to life."
That right, Crampton asserts, is conferred not by the State, nor by the court, but by the Creator himself. "But the court has now said to both the state legislature and the governor, 'We don't care what you do, we're the supreme power here, and we order Terri's death.'" In fact, the AFA Law Center spokesman feels the Schiavo case epitomizes the culture of death that is being advanced by contemporary American culture.
"Instead of [providing] any kind of guarantee of the right to life, as our Declaration of Independence assures us," the attorney says, "our society has turned the foundations of American law on their head, and here -- of all weeks -- on the anniversary week of Roe v. Wade, we have a court effectively ordering the termination of life -- the death, the post-birth abortion, if you will, of an innocent woman."
Crampton says the court's ruling is "a cold, hard-hearted decision that ought to send chills down the spine of every right-thinking American," and Governor Bush would be well within his constitutional rights to refuse to back down to the courts and not allow Schiavo to be killed. Meanwhile, pro-life friends of the court and other supporters of Terri, Bob, and Mary Schiavo are continuing to speak out on their behalf.
Terri's Fight Not Over Yet
Associated Press reports that March of Life participants and other pro-life citizens are being urged to pray for Terri and to refuse to accept the Supreme Court's ruling as final. March for Life director Nellie Gray commented that the Supreme Court's refusal to keep Terri hooked up to a feeding tube is all part of the "slippery slope" that descends from legalized abortion.
Terri Schiavo's father is calling the Florida courts' and U.S. Supreme Court's rulings "judicial homicide." He says he does not know what the next step in the case will be, but the family's fight is not over. On January 28 in the Probate Court in Clearwater, Judge Greer will hear the Schindlers' motion to protect their daughter's due process rights. Their attorneys will argue that the original court order authorizing Terri's death by starvation and dehydration is null and void because her due process rights were not protected in the 2000 trial.
And, according to Terrisfight.org, another matter is still pending before Judge Greer -- the Schindlers' request that Michael Schiavo be replaced as their daughter's guardian by Terri's brother and sister, Bobby Jr. and Suzanne. The family's attorneys are contending that Michael should be disqualified from continuing as his wife's guardian because of his numerous conflicts of interest: he now lives with another woman with whom he has two children, and he will inherit Terri's estate upon her death. Also, there is still a petition pending in the Second District Court of Appeals in Lakeland, Florida, concerning Terri's right to the free exercise of her religion, which the Schindlers' lawyers argue has been violated.
The Terri Schindler-Schiavo Foundation, which operates the Terrisfight.org website, is a group of volunteers dedicated to protecting the life and liberty of the disabled woman, in part by dispelling myths and providing the public with factual information about the Schiavo case. The foundation site notes that Terri is a "purposefully interactive, alert, curious, lovely young woman" who lives free of any life support machines and receives nutrition through a tube that is connected only at meal times.
=====
American Family Association Center for Law & Policy (http://www.afa.net/clp)
---
© 2005 Agape Press. All rights reserved. Used wih permission.