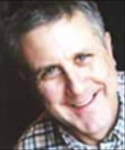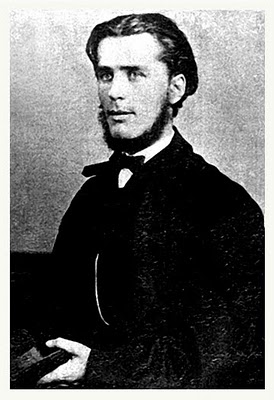 It turns out there are a lot of preachers in my family tree.
I had no idea about that until recently when I attended our first family reunion in 20 years. All the cousins of our generation met in Oxford, Mississippi, the center point of the Pritchard-Mayfield clan. The whole day was very instructive because I didn't know much about my family's history. I knew that my father was from Mississippi and my mother was Iowa, and I knew they met in Nome, Alaska while serving in the Army in World War II. During the reunion a local researcher gave us a fascinating lecture on the the history Mayfield and Pritchard families during the last 200 years. The various branches intertwined at several points across the generations, in part because the families lived close together in the small rural communities that make up north Mississippi.
During the afternoon we visited the cemetery at Philadelphia Baptist Church, about 12 miles outside of Oxford. Next to the well-kept white church building is the Philadelphia cemetery where my grandparents are buried along with many other relatives. Until the reunion I knew nothing about most of them. While walking along the rows of headstones dating back to the mid-1800s, we came upon two Pritchards buried side by side. One was Henry Pritchard who pastored the Philadelphia Baptist Church in the 1840s. The inscription under his name was so eroded that we could not read it. Next to him was another Pritchard who was a circuit-riding Baptist preacher from the same era. I never knew about either of them. Someone commented that there were preachers scattered throughout the Pritchard family tree. I never knew that either.
"It's In Your DNA"
When we talked with the historian, he mentioned that when the Gray family married into the Mayfield family, they brought along another line of preachers. "There are lots of Baptist preachers in the Gray family. Teachers, preachers and doctors. That's what you find in the Gray line." And there were other preachers in the Mayfield line.
It was a great revelation to me and a comfort to know that I have roots that go back five and six generations. It's good to know that you didn't just drop out of the sky. When we were looking at the headstones of the two Pritchard preachers from the 1800s, my cousins Barbara and Susan were teasing me about it. "It's in your DNA to be a preacher," they said. I suppose there is some truth to that even though I never knew about my ancestors until recently. We serve a trans-generational God who works across the centuries to establish his purposes on the earth. I like the idea of being part of a heritage that started long before I arrived on the scene.
I thought about that as I worked on this message from 2 Corinthians 4:13-15. This passage sounds a clarion call to those who would preach the Word. When you get discouraged and feel like quitting, think about your heritage and take the long view of your work. Don't give up and quit when hard times come (as they always do). Stand in there. Be strong in the Lord and in the power of his might. Fear not and keep on preaching. These verses probe at the level of motivation for those who would serve the Lord. And so in honor of my newly-found ancestors who long before me preached the Word and blazed the trail of gospel faithfulness, here is God's message to all of us today.
What must we do if our ministry is to stand the test of time? Paul gives us three directives in these verses.
You can read the rest of the sermon online.
You can reach the author at ray@keepbelieving.com. Click here to sign up for the free weekly email sermon.
Have something to say about this article? Leave your comment via Facebook below!
About Dr. Ray Pritchard
Dr. Ray Pritchard is the president of Keep Believing Ministries, in Internet-based ministry serving Christians in 225 countries. He is the author of 27 books, including Stealth Attack, Fire and Rain, Credo, The Healing Power of Forgiveness, An Anchor for the Soul and Why Did This Happen to Me? Ray and Marlene, his wife of 37 years, have three sons-Josh, Mark and Nick, two daughters-in-law--Leah and Vanessa, and two grandsons--Knox and Eli. His hobbies include biking, surfing the Internet, and anything related to the Civil War.
Example: "Gen 1:1" "John 3" "Moses" "trust"
Advanced Search
advertise with us
Recently by Dr. Ray Pritchard
Recently on Crosswalk Blogs