What Facebook and Google Teach Us about the Power of Giving
SG Davidson, Crosswalk.com Contributor
Thursday, October 11, 2012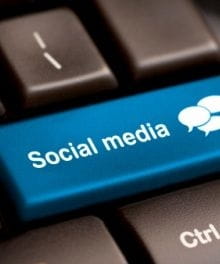 For while bodily training is of some value, godliness is of value in every way, as it holds promise for the present life and also for the life to come (1 Timothy 4:8, ESV, 2001).
If you are one of the 1 billion global users of Facebook, you have probably posted, liked or shared a link in the past month. Or perhaps you would rather follow the tweets of your sports team, pin a favorite dress (Pinterest) or post memorabilia online (Instagram). I am even more certain that you would have conducted at least one internet search, probably dozens of web searches, in the last week, most likely on Google, but perhaps also on Bing, Yahoo or Baidu. What does a web search company (Google) or a social media service (Facebook) do? They help us do what we cannot do on our own – find things, connect with friends, colleagues and extended family, promote events, organize around worthwhile causes, and advertize businesses. They have also become an invaluable tool for evangelism and Christian ministry. As Steve Werkmeister of the Salem Web Network wrote, "Without a doubt, Facebook is one of the most valuable tools for not only distributing great content but in building an energized community. We are truly blessed to have such an amazing resource for advancing the Kingdom of God." And because they provide invaluable services, social media and search companies have experienced phenomenal growth.
To explain the growth of web search and social media, economists point to the concept of network effect - more people want to use products that other people, especially those they are connected to, are already using, thereby creating a critical mass of users. But it was doubtless the fact that these valuable services were free that fueled their initial and subsequent appeal. They are used because they are free and provide a valuable service, but they are free because of someone's giving. Using their skills and resources, the founders of these web services created useful platforms, which they then made available to be used. On its home page, for instance, Facebook claims that its service "is free and always will be", while Google's approach about its services is that they will serve people: "we take great care to ensure that they will ultimately serve you, rather than our own internal goal or bottom line." So an important feature of these search or social media enterprises is that they were founded on the principle of giving. That it was worthwhile to provide services that would provide value and meet people's information needs, without expecting an immediate financial reward in return for the services provided, except a desire and intense focus on satisfying the needs of clients. Giving could also be viewed then as contributing to the birth of web search and social media, two relatively new internet-based industries.
Given that giving was a main enabler for the conception of the tech worlds of search and social networking, I wonder whether as Christians we really appreciate the value of what we have as much as the secular marketplace does sometimes (Luke 16:8b). So although the Bible is full of many descriptions and examples of true giving, and the power of giving to transform lives, communities, situations and events (Matthew 10:8b, Matthew 6:3, Luke 12:33 , it seems as Christians we have not fully embraced the concept of giving. There are two reasons for this. First, we often have an incomplete picture of giving, a wrong association with money that predominantly links giving with money – giving to churches and charities. While the Bible certainly talks about giving money or valuables, but that's not the fullness or a balanced view of what the Bible teaches about giving, as the examples I highlighted earlier demonstrate. And we don't do the financial giving part well either; Barna Research indicates that the average American Christian giving is about 1% of total earnings. The second reason is that we often have a wrong picture of the place and purpose of giving, that giving is for explicitly spiritual or 'churchy' things, and not in the worlds of work, play and home, where we live most of the time. These two reasons combine such that giving, or other "godliness" virtues, are rarely or consciously applied to what we do, how we play, or how we love. It's as if we have erected our own version of the separation of church from state, of the world of the Bible and Christ from the world of vocation and recreation.
Have something to say about this article? Leave your comment via Facebook below!
advertise with us
Example: "Gen 1:1" "John 3" "Moses" "trust"
Advanced Search