9 Warning Signs of a Pastor Losing His Way
Paul David Tripp
Wednesday, October 03, 2012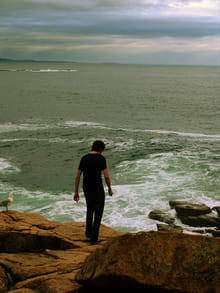 The day before I arrived for the weekend I got a call from a senior staff member asking me if I would be willing to spend an hour with the church board. I knew right away what the topic of our conversation was to be. I was ushered into one of the staff offices immediately after the weekend conference was over and was greeted by the shell-shocked board. My heart went out to them before they had shared any of the details of their totally unexpected week. We prayed, and they began to tell their story.
The members of the leadership team had arrived for the weekly Monday morning debrief meeting. Usually they would spend some time in prayer and then talk over the events of Sunday. But this meeting would prove to be different in every way. First, the senior pastor was late. He was never late. He hated being late, but this time he was so late that one of the team members called to see what was wrong and if he was on his way. When he entered the room, they all knew something was wrong, very wrong. He was only forty-five and in the height of his ministry, but he looked old, tired, and beaten. He didn't look like the same man who had preached just a day earlier. He mumbled an apology about being late and without any further hesitation said:
I'm done, I can't do this anymore. I can't deal with the pressures of ministry. I can't face preaching another sermon. I can't deal with another meeting. If I am honest, I would have to say that all I want to do is leave. I want to leave the ministry, I want to leave this area, and I want to leave my wife. No, there's been no affair. I'm just tired of pretending that I'm someone that I'm not. I'm tired of acting like I'm okay when I'm not. I'm tired of playing as if my marriage is good when it is the polar opposite of good. I can't preach this coming Sunday, and I have to get away alone or I'm going to explode. I'm sorry to lay this on you this way, but I'm done—I can't go on.
And with that, he got up and walked out. The leadership team was too stunned to stop him. After talking amongst themselves and praying together again, they called him and asked him to come back. It was in this following conversation that these fellow leaders came to know a man they had lived and ministered with but had not known.
For me, the attention-getting thing about this sad scenario, which I've heard way too many times, was not its stunning suddenness but the shocking reality that the pastor lived in this day-by-day ministry community fundamentally unknown and uncared for. I helped the leadership team to think about what to do next and how to care for their pastor, but I left with a heavy heart and with the knowledge that they had been cast into something that would be very painful for them all and would not go away very soon.
I have walked through similar scenarios with many pastors all around the world. From Belfast to Los Angeles, from Johannesburg to New York, from Minneapolis to Singapore, from Cleveland to Berlin, I've heard their stories and felt their discouragement, bitterness, aloneness, fear, and longing. As I've told my story, pastors have felt safe in telling their stories. And it has hit me again and again that there are too many pastors with sad stories to tell, and I've wondered again and again to myself, What's gone wrong with pastoral culture?
I'm often asked to do material similar to what is in this book as a preconference to a conference on another topic. I always try to be unflinchingly honest while being unshakingly hopeful. I finished addressing about five hundred pastors at one of these preconferences, but I was not prepared for what would happen next. When I finished and came off the platform, a long line of concerned and broken pastors formed in front of me. About five pastors down the line stood a man who wept his way toward me. I think I could have set up a counseling office for two weeks, full-time, and still not have ministered to all the needs that stood before me. It was at this conference that I determined that I would speak to these issues and do all that I could to minister to my fellow pastors. This book is the result of that clear moment of calling.
Recently on Pastors / Leadership
Have something to say about this article? Leave your comment via Facebook below!
advertise with us
Example: "Gen 1:1" "John 3" "Moses" "trust"
Advanced Search
Listen to Your Favorite Pastors