9 Warning Signs of a Pastor Losing His Way
Paul David Tripp
Wednesday, October 03, 2012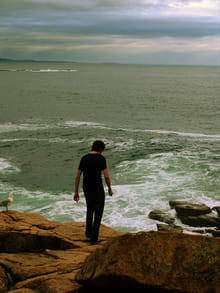 There are two things that kick in here. First, when people are your substitute messiah (you need their respect and support in order to continue), it's hard to be honest with them about your sins, weaknesses, and failures. There is a second thing that kicks in as well: fear. The more separation and discontinuity there is between the real details of my personal life and my public confession and image, the more I will tend to fear being known. I will fear how people would think of and respond to me if they really knew what was going on in my life. I may even fear the loss of my job. So my responses to the concerns and inquiries of others become structured by fear rather than faith. So I do not make the regular, healthy confessions of struggle to my ministry co-partners, I do not ask candidly and humbly for prayer in places where I clearly need it, and I am very careful with how I answer personal questions when they come my way.
This all means that I am no longer benefiting from the insight-giving, protecting, encouraging, warning, preventative, and restoring ministries of the body of Christ. I am trying to do what none of us is able to do—spiritually make it on my own. Autonomous Christianity never works, because our spiritual life was designed by God to be a community project.
8) He Began to Question His Calling.
Because I am not seeing myself with accuracy and because ministry has become burdensome, instead of examining my character and my responses, I will tend to begin to question whether I was right in thinking I was called to ministry. You see, there are only two ways to explain the external and internal breakdown of my ministry. Either I am attempting to do something that I was not called to do, or I am thinking and doing the wrong things in the middle of the ministry I was clearly called to. Once you have closed your eyes to the evidence and quit listening to the voices of others, you are left to the blindness and self-righteousness of your yet-sinful heart. This makes it very hard for you to conclude that you are the problem. No, what you will conclude is that ministry or things in your ministry is the problem, and therefore ministry is the thing that needs to be addressed if things are going to change. This is exactly where my pastor friend found himself. He had deep insecurities when it came to his calling that weren't there five years before.
9) He Gave Way to Fantasies of Another Life.
All of these lead to one hope, one dream: getting out. At first it scared him to think of such a thing, but he couldn't seem to stop. More and more he got comfortable with the fantasies of doing something else, but he was afraid to speak a word of them to anyone else. Before long, though, he had opened up the subject with his wife, trying to feel her out as to how comfortable she would be with the prospect of life on the other side of ministry, and it wasn't too long before he thought about telling his team he wanted out. It was a bad week that brought it all out in a messier manner than he had envisioned.
I wish I could say that I've seen these dynamics operating only in the heart of this one man, but sadly I can't. I've heard the stories again and again. I can predict what I am going to be told next. And for all the pastors who know they are in trouble, there are many, many who are and don't yet know it. No, not all of these characteristics are in the lives of each of the men I have talked with, but in all of them many of these things are operating. And not only are they operating, but they are operating outside of the motivating, encouraging, empowering, transforming, and delivering truths of the gospel of Jesus Christ. I write this because I am concerned for me and I am concerned for you. And I am concerned for the culture in our churches that allows this to happen, often unchecked.
---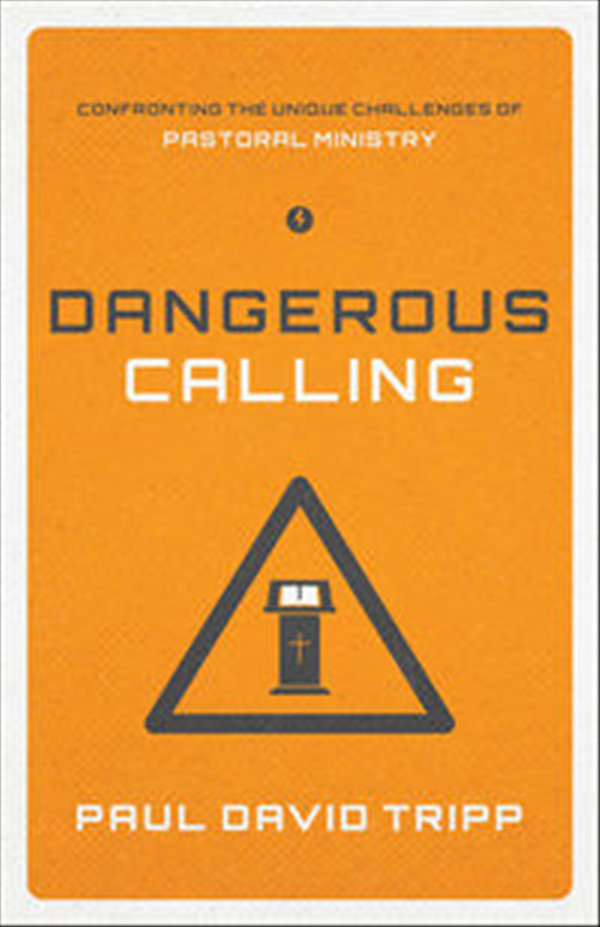 Taken from Dangerous Calling: Confronting the Unique Challenges of Pastoral Ministry by Paul David Tripp. Used by permission of Crossway, a publishing ministry of Good News Publishers, Wheaton, Il 60187, www.crossway.org.
Dangerous Calling reveals the truth that the culture surrounding our pastors is spiritually unhealthy—an environment that actively undermines the wellbeing and efficacy of our church leaders and thus the entire church body. Here is a book that both diagnoses and offers cures for issues that impact every member and church leader, and gives solid strategies for fighting the all-important war that rages in our churches today.
Recently on Pastors / Leadership
Have something to say about this article? Leave your comment via Facebook below!
advertise with us
Example: "Gen 1:1" "John 3" "Moses" "trust"
Advanced Search
Listen to Your Favorite Pastors