Are Green Card or Arranged Marriages OK?
Dr. Roger Barrier, Preach It, Teach It
Wednesday, September 18, 2013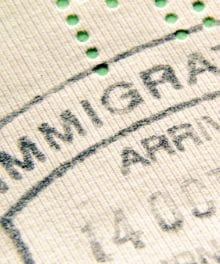 Editor's Note: Pastor Roger Barrier's "Ask Roger" column regularly appears at Preach It, Teach It. Every week at Crosswalk, Dr. Barrier puts nearly 40 years of experience in the pastorate to work answering questions of doctrine or practice for laypeople, or giving advice on church leadership issues. Email him your questions at roger@preachitteachit.org.
Dear Roger,
I was just reading your teaching on divorce and remarried (sic) and I find it very fulfilling because we are dealing with those issues in our church and this teaching will help me and the other ministers to provide the right advice, however there is another problem that the church faces which I would also ask your advice and that's concerning those who married to get their green card. How should the church view those marriage (sic) thanks in advance looking forward for your wise and honest response.
Fitzroy
Dear Fitzroy,
Of course you know that a Green Card is the informal name for an ID card attesting to the long-term approved status of an immigrant in the United States. What you may not know is that they are good for ten years and must be renewed thereafter. Of course, there are many ways to secure permanent status. One is to marry an American citizen. This is, of course, the issue to which you are referring.
You also may not know that "Green Card" was a 1990 romantic comedy that focused on an American woman who entered into a marriage of convenience with a Frenchman so that he could obtain a green card and remain in the United States. The film won the Golden Globe for Best Motion Picture and was nominated for an Academy Award for Best Original Screenplay.
Fitzroy, what you really need to know is that it is totally illegal to get married just to obtain a Green Card! That settles the issue right there. Christians are to obey the law.
However, it is perfectly legal to marry and obtain a Green Card when the marriage is for the right reasons.
Nevertheless, you bring up an interesting question. Is it OK to get married for reasons other than love?
One couple got married so his live-in-girl friend could be put on his army medical insurance. Another got married in order to give their out-of-wedlock baby a name. One got married because he thought that she would be the only person who would ever love him.
Paul even said that relieving sexual tension is a good reason to get married: "But if they cannot control themselves, they should marry, for it is better to marry than to burn with passion" (1 Corinthians 7:9).
Of course, we Christians know that it is best for people who are in love to get married. You know what I mean, one man and one woman, committed in love and partnership "until death do they part" (Genesis 2:18). We put a lot of emphasis on love before marriage. All we need is love and we can be happy.
However, most of the world doesn't see it that way. For societies who believe that arranged marriages will flourish and endure forever, love, at least for the time being, can take the back seat.
Have something to say about this article? Leave your comment via Facebook below!
advertise with us
Example: "Gen 1:1" "John 3" "Moses" "trust"
Advanced Search
Listen to Your Favorite Pastors