Are You a Christian Racist?
Dr. Roger Barrier, Preach It, Teach It
Wednesday, May 16, 2012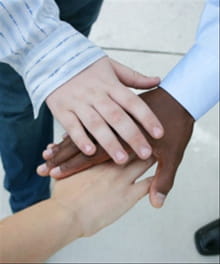 Imagine all of the pain and anguish that have come to mankind over things no more genetically important than blusher and eye shadow.
Third, different skin colors are not a curse. They are in many ways life-giving. For example, certainly you've noticed that as we move farther north from the sunny tropics, to the less sunny temperate zones, and on to the frigid and unsunny Arctic, skin colors gradually morph from deep black to pale white. Think Ethiopia versus Sweden.
Skin color is due primarily to the presence of a pigment in the skin called melanin. Dark-skinned people who live in the tropics have more melanin than light-skinned people who live up north because they need it. Melanin acts as a sunscreen to protect against the sun's ultraviolet rays which often lead to melanoma. The more melanin the darker the skin and the greater the protection.
(By the way, freckles, which occur in people of all races, are small, concentrated areas of increased melanin production).
Light-skinned people up north don't need sunscreen. They need vitamin D to prevent rickets in children and osteoporosis in adults.
Since approximately 90 percent of Vitamin D is synthesized in the skin, people up north tend to be light-skinned with little melanin in order to soak in as much sunshine as possible. Since the higher latitudes get much less sun than the tropics, light-colored skin enables people to quickly absorb Vitamin D.
We teach, lecture and model to help overcome racism. We imprison and punish racist extremists in an effort to eradicate the problem.
We must do all we can to reduce racism in our midst.
But, when all is said and done, the love of Christ alone can bring ultimate healing to this sad racial sickness.
"You have heard that it was said, 'Love your neighbor and hate your enemy.' But I tell you, love your enemies and pray for those who persecute you, that you may be children of your Father in heaven" (Matthew 5:43-44).
"Instead, speaking the truth in love, we will grow to become in every respect the mature body of him who is the head, that is, Christ" (Ephesians 4:15).
By the way, it's been a long time since I've used the term "colored people," or some of the other terms which were so vulgar but normal when I was a child. But, times have changed and I've grown up. I know that people aren't colored or black or white or brown or red or yellow or olive or whatever. They're people; we're all alike.
I remember the first time I preached overseas. Julie and I were in Rio and the people were poor and the slums smelled like pee. In a moment of panic I wondered if my stories and illustrations would relate.
Then, it dawned on me. These people were just like me. Their skin was darker than mine but our insides were alike. When they get cut, they bleed, just like me. They want their children to grow up and succeed, just like me. They wanted a job and security, just like me. They had the same hopes, fears and dreams just like me. In fact, they were just like me.
"Jesus replied: Love the Lord your God with all your heart and with all your soul and with all your mind. This is the first and greatest commandment. And the second is like it: Love your neighbor as yourself. All the Law and the Prophets hang on these two commandments" (Matthew 22:37-40).
Reorienting the human heart around the love of Christ is our only long-term hope for reducing racism in our midst.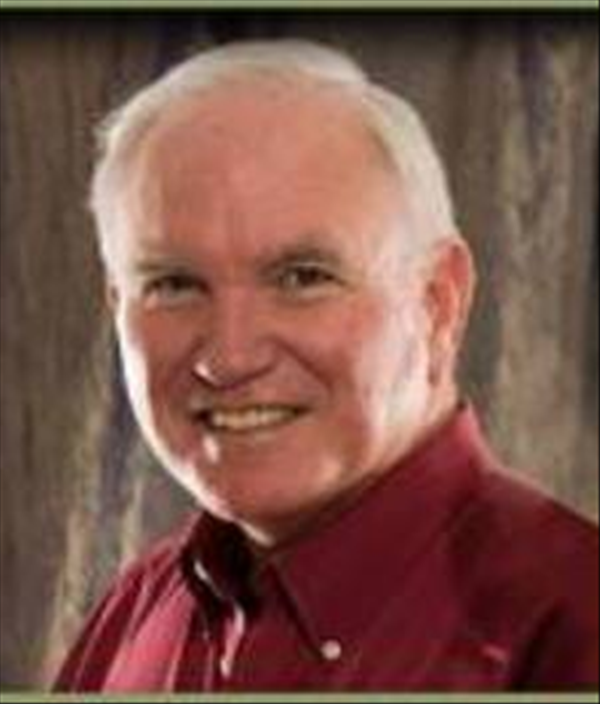 Dr. Roger Barrier recently retired as senior teaching pastor from Casas Church in Tucson, Arizona. In addition to being an author and sought-after conference speaker, Roger has mentored or taught thousands of pastors, missionaries, and Christian leaders worldwide. Casas Church, where Roger served throughout his thirty-five-year career, is a megachurch known for a well-integrated, multi-generational ministry. The value of including new generations is deeply ingrained throughout Casas to help the church move strongly right through the twenty-first century and beyond. Dr. Barrier holds degrees from Baylor University, Southwestern Baptist Theological Seminary, and Golden Gate Seminary in Greek, religion, theology, and pastoral care. His popular book, Listening to the Voice of God, published by Bethany House, is in its second printing and is available in Thai and Portuguese. His latest work is Got Guts? Get Godly! Pray the Prayer God Guarantees to Answer, from Xulon Press. Roger can be found blogging at Preach It, Teach It, the pastoral teaching site founded with his wife, Dr. Julie Barrier.
Publication date: May 16, 2012
Have something to say about this article? Leave your comment via Facebook below!
advertise with us
Example: "Gen 1:1" "John 3" "Moses" "trust"
Advanced Search
Listen to Your Favorite Pastors