Biblical Help When Life is Unfair
Dr. Roger Barrier, Preach It, Teach It
Thursday, April 25, 2013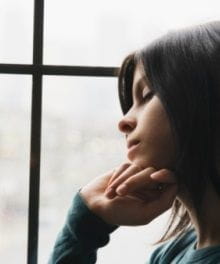 Editor's Note: Pastor Roger Barrier's "Ask Roger" column regularly appears at Preach It, Teach It. Every week at Crosswalk, Dr. Barrier puts nearly 40 years of experience in the pastorate to work answering questions of doctrine or practice for laypeople, or giving advice on church leadership issues. Email him your questions at roger@preachitteachit.org.
(Dear Reader, the following letter was written by a woman in another country who is in the throes of an acrimonious, three-year dragged out divorce. I am choosing not to fix all the spellings and poor grammar--except for adding a few marks of punctuation where needed for clarity. I don't want to interfere with the hurt and passion in her letter).
Dear Roger,
I would like to know why in my eyes are those who are unfaithful in their marriage are more blessed then the faithful ones.
I am going through a divorce for the past 3 years due to the fraud my husband did to our property. When I served him with divorce papers he then went quietly move our property from one bank to another and … due to this fraud our divorce is dragging to go through.
Financially the attorney has decided to give me R100.000 out of the deal as he gets all the other money (note: her husband is slated to get R800,000 in the settlement--Roger.) Firstly to me this is so unfair.
I know i should not question God for this but why is he so faithfully to my husband. He is currently staying in our house with his mistress he's been having an affair with for the past 5 years in our marriage. My husband do not make time for our daughter and buy all the nice things for his mistress and her kids take them to nice restaurants when I hardly have to go by for the month. He lives a kings live and are blessed by God in abundant the he can buy new cars and dress the best.
Here am I who pray and are not in any relationship and trying to get by month after month struggling and nothing right is happening for me. I ask God last night why is he doing this to me when in the bible he states he hates adultery when the adulterous are being blessed by him?
Even the law is on the side of the guilty one and me walk out of a marriage with nothing only a R100.000. What can i do with this money yet my husband have over R800.000 in the bank which he is hiding from me. i could not even get half of my furniture or a car now his mistress is driving my car sleeping in my married bed with my husband my divorce is not yet finalize as i bluntly refuse to take this money they made me an offer
Is it something i am doing wrong that i should struggle like this for praising God and accepting him in my life,. Or is it true what they say life is just not fair?
Please i need to know what is it that i am not doing write because right now i feel when i do wrong i will be blessed more then living right as i am not reaping the good fruit at all.
Sincerely, B
Dear B,
What a shame! Life is not supposed to be like this. I imagine that when you married him you had so many hopes and dreams for a good marriage and a happy family life. I know that God grieves for the rejection, pain and hurt you are suffering so deeply. Nobody deserves to be treated like your wicked husband has treated you.
I can see why you are questioning God's goodness and whether or not it is worth following Him at all.
The world is sinful and unfair. You are right, we live in a sinful and fallen world. You are reaping the results of your husband's sin.
Have something to say about this article? Leave your comment via Facebook below!
advertise with us
Example: "Gen 1:1" "John 3" "Moses" "trust"
Advanced Search
Listen to Your Favorite Pastors