Can I Disown My Family?
Dr. Roger Barrier, Preach It, Teach It
Monday, September 10, 2012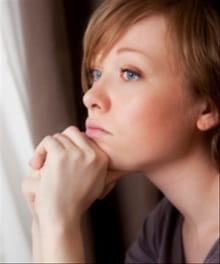 Sincerely, "M"
Dear "M,"
Yes, you may justify disowning your family. Based on your letter, I would strongly consider never seeing or talking to them again. Your mental and spiritual health, as well as your self-image, are all too precious to risk more harm by even one more visit or phone call to your mom, her husband or your sisters.
The Bible Teaches That It Is OK To Avoid People Who Hurt You.
Paul recognized this: "If it is possible, as far as it depends on you, live at peace with everyone" (Romans 12:18).
The key words here are, "as far as it is possible." Sometimes it is not possible. I don't believe that it is possible to live in harmony with family members who discourage, beat down, neglect, abandon, ridicule, and criticize you mercilessly. Dysfunctional people like these are better left behind.
Fortunately, some people are much more likely to build you up than to tear you down. Seek out these people and befriend them. "Do not let any unwholesome talk come out of your mouths, but only what is helpful for building others up according to their needs, that it may benefit those who listen" (Ephesians 4:29).
You may be thinking, "M", that Christians are supposed to get along with every one. Well, stop thinking like that. There are some people that you should stay away from. For example, Paul advised Titus to identify hurtful and divisive people and avoid them: "Warn a divisive person once, and then warn him a second time. After that, have nothing to do with him. You may be sure that such a man is warped and sinful; he is self-condemned" (Titus 3:10-11).
Once upon a time a man in our church didn't like a ministry we had begun. He gathered a number of his friends and invited me to teach a Bible lesson on the ministry. About thirty minutes into the lesson, he interrupted me and said, "See, I told you that we gave him so rope he would hang himself!" They verbally jumped all over me and my theology and departed to spread rumors through out the church family. He threw a sucker punch. He threw two more before he was finished.
After everything settled down, he sent a message letting me know that he wanted everything to be back like it was before the initial attack.
I never responded to his message. I had long ago decided to invoke Titus 3:10-11 in his case. I considered him a divisive man and wanted nothing to do with him. I couldn't trust him. He was too dangerous.
"M", it is OK to invoke Titus 3:10-11 and disown your family by "avoiding" them. They are the very people Paul was talking about.
Let me ask you a penetrating question: "When is the last time you left a visit or finished a phone call from your family feeling better than when you came?" Most people can't remember. I consider those families to be caustic and dangerous to be around.
After sticking your hand in the fire seven times or so with no improvement, it is probably time to keep away from the fire.
It's OK to Find Others Who Will Meet Our Needs If Our Family of Origin Won't
"M", David Ferguson (Great Commandment.net) emphasizes that God has designed three safety nets to ensure that our needs for love, grace, blessing, appreciation, approval, security, comfort, encouragement and respect are properly met.
The primary purpose of marriage is to care for each other's aloneness by meeting each other's needs Genesis 2:18). The purpose of marriage is companionship. "M", your husband is designed to be your best friend and vice versa. Fortunately, you have found a man who can do this with you--and vice versa.
Have something to say about this article? Leave your comment via Facebook below!
advertise with us
Example: "Gen 1:1" "John 3" "Moses" "trust"
Advanced Search
Listen to Your Favorite Pastors