Did Jesus Think About Sex?
Dr. Roger Barrier, Preach It, Teach It
Wednesday, February 29, 2012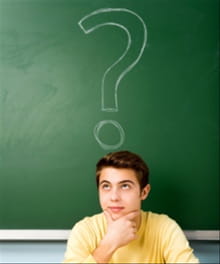 Editor's Note: Pastor Roger Barrier's "Ask Roger" column regularly appears at Preach It, Teach It. Every week at Crosswalk, Dr. Barrier puts nearly 40 years of experience in the pastorate to work answering questions of doctrine or practice for laypeople, or giving advice on church leadership issues. Email him your questions at roger@preachitteachit.org.
Dear Roger,
Did Jesus think about having a sexual relationship?
Sincerely, Fred
Dear Fred,
You have asked a rather controversial question — one that we don't talk or think much about. Nevertheless, the answer to your question has great relevance in our world today. After all, Jesus was fully human and He experienced everything that we experience — including temptation. So, it is essential that we deal with this question.
Did Jesus ever think about having a sexual relationship? My opinion is, of course, He thought about it. Like most men and boys, I imagine that He thought about it a lot. I have read that most adolescent males think about sex at least once every 15 minutes or so. Jesus was once an adolescent.
Many Christians wonder just how close Jesus came to "eating the forbidden fruit." This question really focuses on whether or not Jesus was capable of sinning. After all, He was God. Could God sin? At first blush, the obvious answer is, "No, God cannot sin." However, the answer is a little more complex than a simple "yes" or "no." I believe that the biblical evidence declares that not only was Jesus tempted, He was fully capable of sinning.
In Philippians 2:1-11, Paul composed a melodic poem describing Jesus's seven steps downward from Heaven to become human and to endure the cross. Then, Paul described Christ's seven-step exaltation from the resurrection back into Heaven to receive back His glory as fully God.
In verse six Paul declared that in the process of abandoning Heaven, Jesus made Himself "nothing." The Greek word "kenosis" literally means, "to empty one's self" — but no one knows exactly what that really means. I think it is safe to say that somehow or other He emptied Himself of some of His "godness" in order to put on "humanness." He remained 100 percent God, but also became 100 percent man. This God and Human union is called the "hypostatic union." This doctrine is inscrutable. In other words, it is a mystery, incapable of being understood.
I believe that "emptying" Himself opened the door so that He could actually sin (for a more extended interpretation of this concept, read my "Ask Roger Answer" entitled "Son God or son of man?" on preachitteachit.com.
In my mind, there is no way Jesus could fall into sin as fully God. On the other hand, He certainly could fall into sin in as fully human. After all, if Jesus could not sin, why would Satan bother to tempt Him at the commencement of His earthly ministry (Matthew 4 and Luke 4)? Both gospel writers declared that temptation would follow Jesus all the days of His life; and, they were right.
Furthermore, in describing Jesus' ministry as our great high priest, the writer to the Hebrews revealed that Jesus endured every temptation (including sexual temptations) that we humans face — without sinning: "For we do not have a high priest who is unable to sympathize with our weaknesses, but we have one who has been tempted in every way, just as we are — yet without sin" (Hebrews 4:15).
The term "yet without sin" obviously meant that He was fully capable of falling into sin — but He didn't.
Have something to say about this article? Leave your comment via Facebook below!
advertise with us
Example: "Gen 1:1" "John 3" "Moses" "trust"
Advanced Search
Listen to Your Favorite Pastors