How Will I Know When God's the One Who's Speaking?
Dr. Roger Barrier, Preach It, Teach It
Wednesday, May 23, 2012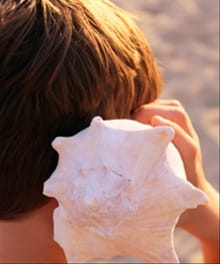 I was still licking my wounds when a wise saint said to me privately, "You ignored the Tenth Commandment: 'You shall not covet your neighbor's house.'"
The most precious times I have with God are when we are communicating Holy spirit to human spirit. I often refer to my human spirit as my "knower." Like, have you ever had those times when you just knew deep inside that God was talking to you? Most Christians tell me yes.
The preacher was preaching on Jesus searching for lost sheep. All of a sudden, deep in my "knower," I heard the voice of God: "Roger, you're a lost sheep." I was only seven, but the voice seemed so real. I said to Mom and Dad that night after church, "I'm a lost sheep, aren't I?" Over the next several days my parents explained about lost and found sheep. I gave my heart to Jesus as my Savior and Shepherd, and was lost no longer.
Two weeks later it was like the preacher stopped preaching and God was speaking to me. Deep in my "knower" He told me that one day I would be a preacher, too. And become one I did.
I am careful in listening for the voice of God. His is not the only voice that speaks. I don't want to be misled by my own imaginings, and I certainly do not care to be fooled by Satan's temptations, accusations, or deceits. Neither do I want to be led astray by human ignorance, stupidity or misguided spirituality.
Following the guidelines of Hebrews 4:12, I quiet my mind and allow the Word of God to "divide between soul and spirit." As I listen, I try to discern whether what I hear emanates from my soul (my mind), or from my deep, inner, human spirit where the Holy Spirit lives. The soul is the inner part of me which is my own mind or self. The soul is my organ for intellect, will and emotions (Hebrews 4:12). My human spirit is the center of my worship and communication with Jesus.
As we mature spiritually, our increasing spiritual experience and discernment allow us to distinguish between soul and spirit. The ability to distinguish between them is critical because God indwells and speaks in our human spirit while Self and Satan have access only to our soul. When we discern that the internal voice is coming from our spirit we know that God is speaking. When we discern that the internal voice is coming from our soul, we know that Self, or possibly even Satan, is speaking.
When properly cultivated, our human spirit is most dependable and useful in hearing God speak. God speaks to us in the Bible and we speak to Him in prayer. This is described as praying in the mind. The Holy Spirit also speaks to us in our innermost human spirit. We speak back from out of our innermost human spirit to the Holy Spirit. This what Paul calls praying in the spirit.
Whenever I sense what may be a word from God, I refuse to accept it until I carefully consider whether I am hearing from God, Myself, Satan, or hard-of-hearing, misguided humans. When people say, "God told me…" I often respond, "How are you certain the words were from God?" If they can't give a definitive answer then I seldom consider the message they are delivering. I don't want to make a mistake and follow the wrong voice.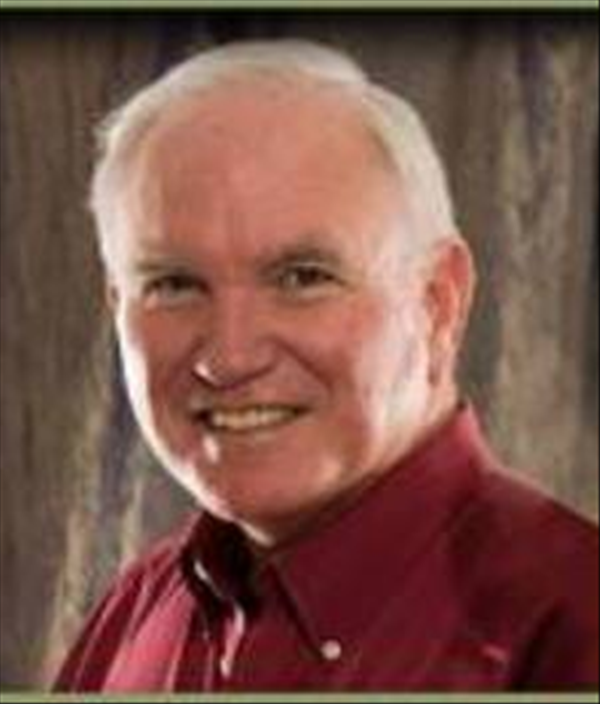 Dr. Roger Barrier recently retired as senior teaching pastor from Casas Church in Tucson, Arizona. In addition to being an author and sought-after conference speaker, Roger has mentored or taught thousands of pastors, missionaries, and Christian leaders worldwide. Casas Church, where Roger served throughout his thirty-five-year career, is a megachurch known for a well-integrated, multi-generational ministry. The value of including new generations is deeply ingrained throughout Casas to help the church move strongly right through the twenty-first century and beyond. Dr. Barrier holds degrees from Baylor University, Southwestern Baptist Theological Seminary, and Golden Gate Seminary in Greek, religion, theology, and pastoral care. His popular book, Listening to the Voice of God, published by Bethany House, is in its second printing and is available in Thai and Portuguese. His latest work is, Got Guts? Get Godly! Pray the Prayer God Guarantees to Answer, from Xulon Press. Roger can be found blogging at Preach It, Teach It, the pastoral teaching site founded with his wife, Dr. Julie Barrier.
Publication date:
Have something to say about this article? Leave your comment via Facebook below!
advertise with us
Example: "Gen 1:1" "John 3" "Moses" "trust"
Advanced Search
Listen to Your Favorite Pastors