The Lust of the Eyes: How Pornography Affects Relationships
Dr. Roger Barrier, Preach It, Teach It
Wednesday, March 28, 2012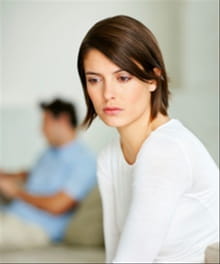 I believe with all my heart that such men exist. I pray that you will find one.
Finally, let me tell you about Tim and Lisa.
Lisa finally fell in love with the "right" guy. At age 30, she had waited patiently for a godly man who would treat her with respect and great love, someone who would be the spiritual leader of her family. Tim felt the same way. He treated Lisa like his "princess," and they planned a June wedding.
In May, Lisa stopped by Tim's house and received the shock of her life. The man she planned to marry in just a few weeks was deeply engrossed in hardcore internet pornography. They stared at each other; she pulled off the ring and set it on his desk. She turned and ran out the door.
How could a man who proclaimed his love for the Lord fill his eyes and mind with such perverse images? What did his desire to see those women have to do with his desire for her? Lisa couldn't stop the questions.
Sitting at lunch the next day with a close friend, she said: "It's over, isn't it? Tim keeps calling, but the pornography thing is so disgusting. I can't imagine that a Christian guy would ever struggle with it."
As they talked, her friend became convinced of several things. First, Lisa had no idea that most men — Christian men included — do struggle with the temptation of pornography. The Scriptures contain warning after warning about how to handle the "lust of the eyes." The classic Biblical way is to flee as quickly as possible.
Second, she deeply loved Tim and was committed to the relationship. Her friend asked if she would be willing to open up with Tim a conversation about the issue. In many ways, the sin of pornography thrives in secret.
By openly discussing the issue with Tim, including what she had seen, how often Tim struggled with pornography, and when he began to become addicted, key elements of the healing process commenced. First, Tim admitted that he needed help overcoming the pull of pornography. He made a commitment to seek out counseling immediately. Second, Lisa realized that Tim is human; he was struggling with this sin, but his love for her was real. And perhaps most importantly, they agreed that it was not time to rush into marriage.
Over the next year, Tim spent time in intensive therapy, uncovering several contributors to his addiction to pornography. Sadly, they included childhood sexual abuse, which led to more counseling and healing time. Lisa walked beside Tim as a friend, encouraging him and praying for him, while allowing him to work through this issue in his own time.
When Tim and his counselor felt that he was ready, Tim asked Lisa if she would be willing to begin a relationship again. Several conditions applied: Tim would continue to attend counseling: the adage of "once an addict, always an addict" holds true. Second, he and Lisa would attend counseling together on an ongoing basis. And third, the topic of pornography would always be an open one. Bringing pornography into the light removes its fangs ...
Five years later, Lisa and Tim are very happily married, with one young son and another on the way. The issue of pornography will always be there, a serpent to be carefully watched and defended against. But their marriage has been battle-tested and is stronger for it.
Their story is rather unusual. However, I believe that Tim's commitment to deal with the sin openly and honestly provided a foundation for trust and healing. Lisa's willingness to open the lines of communication even when she felt violated and angry, and their joint commitment to be vigilant in their marriage has led to their success.
I hope this is helpful to you, C. May God grant you great blessings and good days ahead.
Love, Roger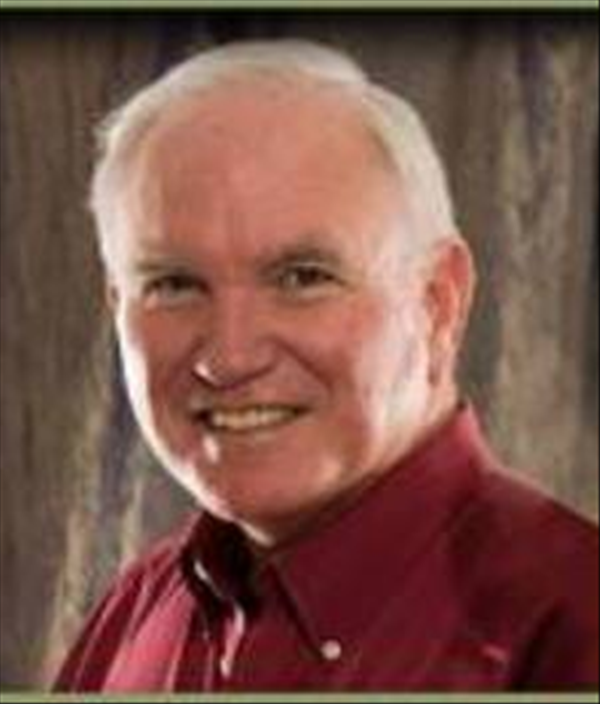 Dr. Roger Barrier recently retired as senior teaching pastor from Casas Church in Tucson, Arizona. In addition to being an author and sought-after conference speaker, Roger has mentored or taught thousands of pastors, missionaries, and Christian leaders worldwide. Casas Church, where Roger served throughout his thirty-five-year career, is a megachurch known for a well-integrated, multi-generational ministry. The value of including new generations is deeply ingrained throughout Casas to help the church move strongly right through the twenty-first century and beyond. Dr. Barrier holds degrees from Baylor University, Southwestern Baptist Theological Seminary, and Golden Gate Seminary in Greek, religion, theology, and pastoral care. His popular book, Listening to the Voice of God, published by Bethany House, is in its second printing and is available in Thai and Portuguese. His latest work is, Got Guts? Get Godly! Pray the Prayer God Guarantees to Answer, from Xulon Press. Roger can be found blogging at Preach It, Teach It, the pastoral teaching site founded with his wife, Dr. Julie Barrier.
Publication date: March 28, 2012
Have something to say about this article? Leave your comment via Facebook below!
advertise with us
Example: "Gen 1:1" "John 3" "Moses" "trust"
Advanced Search
Listen to Your Favorite Pastors