Tithe My Time, or Keep the Sabbath?
Dr. Roger Barrier, Preach It, Teach It
Monday, September 17, 2012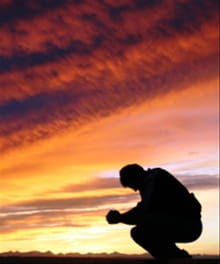 Editor's Note: Pastor Roger Barrier's "Ask Roger" column regularly appears at Preach It, Teach It. Every week at Crosswalk, Dr. Barrier puts nearly 40 years of experience in the pastorate to work answering questions of doctrine or practice for laypeople, or giving advice on church leadership issues. Email him your questions at roger@preachitteachit.org.
Dear Pastor Roger,
I had a close Christian friend tell me that he believes in tithing your time. And I have been doing it for a long time. In the morning I spend 2.4 hours with God. But I don't remember where in the bible he got that I idea from. I do believe we should read our bibles daily but what can you tell me about that. Is that idea biblical?"
Thank you, and God Bless you,
Sincerely, Jose V
Dear Jose V,
Never in the Bible do we find any sort of teaching that we are to give God a tithe of our time. All our time belongs to God. We give to Him as we walk in the Spirit and live out the Christian life on a daily basis—whatever we are doing.
Nevertheless, the idea of time is important in the Bible—never so much so as in understanding the eternal principles of rest as demonstrated by the Sabbath (which means "seventh").
The last half century has seen a non-stop flow of innovations that allow us to do more in less time than ever before. Unfortunately, we have not used the extra time to rest. We use it to cram more and more into shorter and shorter time periods.
We continue to compress more and more into life; but, I don't believe we are getting more or better out of it!
We have filled our lives with: texting, Twitter, tweeting, emails, Facebook, QR codes, iPhones, iPads, Kindles, Nooks, phone cameras, instant messaging, mp3, mp4, beepers, satellite pagers, online services, 3G, 4G, call forwarding, and portable lap top computers—just to mention a few (I heard a friend say, "If you have more than three ways people can get in touch with you, you are a really sick person").
Have you ever noticed on a hot day that when you turn your gas grill on high, the propane tank gets cold? It's because the tank is being decompressed, and when they fill the tank, it gets hot.
The laws of compression and expansion are immutable. Compress a gas or a liquid and it becomes hot. Decompress a gas and you cause it to cool.
Life works the same way: the more we compress into our lives the more heat is produced, and that heat comes in the form of stress and anxiety.
Jesus did not live like this. And we don't have to, either. He walked for weeks and the phone never rang. He got along just fine. He got everything done he needed to do.
"Yeah, but that was Jesus! Does God have an answer for us?" You bet He does! The answer can be found in the eternal principles of the Sabbath.
As New Testament Christians we are under no obligation to keep the 24 hours from Friday sundown to Saturday sundown as our Sabbath. Do we still observe the Old Testament Sabbath? No. The only commandment of the ten not repeated in the New Testament is, "Remember the Sabbath Day to keep it holy."
When did Christians begin worshipping on Sunday? In the first century. Sunday worship was a weekly celebration of the resurrection.
But there is no rule that we have to make Sunday our day of worship. Paul criticized those who say that we have to worship on any particular day (Romans 14:5-7 and Galatians 4:10). We are free in Christ to choose the day that is best for us! Nevertheless, the way our churches and society are structured, most of us will choose to have Sunday as our "Sabbath."
Have something to say about this article? Leave your comment via Facebook below!
advertise with us
Example: "Gen 1:1" "John 3" "Moses" "trust"
Advanced Search
Listen to Your Favorite Pastors