Sex with My Ex?
Dr. Roger Barrier, Preach It, Teach It
Tuesday, January 31, 2012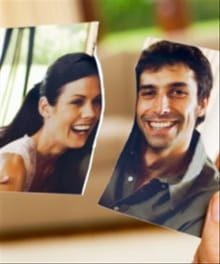 Editor's Note: Pastor Roger Barrier's "Ask Roger" column regularly appears at Preach It, Teach It. Every week at Crosswalk, Dr. Barrier puts nearly 40 years of experience in the pastorate to work answering questions of doctrine or practice for laypeople, or giving advice on church leadership issues. Email him your questions at roger@preachitteachit.org.
Dear Roger,
My ex-husband and I divorced and he wants to reconcile with me and have sex he has not spoken of marriage but of a starting over again in a relationship. Is this a sin to have sex with your ex-husband. What does the bible say about this?
Sincerely, J
Dear J,
According to the Bible sex is for married couples. Sex is a holy thing and to be expressed only in a marriage setting. Sex with someone who is not your spouse is a sin because it defiles both of your bodies and brings with it an ungodliness that breaks Jesus' heart. Paul wrote about the very issue in 1 Corinthians 6:15-20:
Do you not know that your bodies are members of Christ himself? Shall I then take the members of Christ and unite them with a prostitute? Never! Do you not know that he who unites himself with a prostitute is one with her in body? For it is said, "The two will become one flesh." But he who unites himself with the Lord is one with him in spirit.
Flee from sexual immorality. All other sins a man commits are outside his body, but he who sins sexually sins against his own body. Do you not know that your body is a temple of the Holy Spirit, who is in you, whom you have received from God? You are not your own; you were bought at a price. Therefore honor God with your body.
Notice that our bodies are not necessarily ours to do with as we please. When we received Christ into our lives our bodies and everything else about us became His. After all, He bought us with the blood that He shed on the cross when He forgave our sins. At the moment of our surrender to Christ the Holy Spirit Himself came to inhabit our very beings. To take our holy temples (our bodies) and have sex with someone who is not our spouse defiles our temple. Our lives are no longer holy places where God can dwell in loving purity. His ability to pour into our lives the abundant life promised by Jesus is severely compromised.
I think that it is wonderful that you husband wants to reconcile with you. Do you want to reconcile with him?
You mentioned that "he has not spoken of marriage but of a starting over again in a relationship." Let's consider that for several moments. God's design is for no sex until the wedding night. This is both a trust and a purity issue. I don't know whether or not you had premarital sex with your ex the first time around, but if you did, you basically started out your marriage without Jesus being closely involved and able to freely empower your marriage forward to success.
If you both decide to begin the relationship again, then I suggest doing it God's way this time. Keep your bodies free from premarital sex so that your "marriage bed may be undefiled:" Marriage should be honored by all, and the marriage bed kept pure, for God will judge the adulterer and all the sexually immoral" (Hebrews 13:4).
As you consider his sex request and his desire to begin a new relationship, let me encourage you to carefully examine the role of both husbands and wives in Ephesians 5:21-33:
Submit to one another out of reverence for Christ.
Wives, submit to your husbands as to the Lord. For the husband is the head of the wife as Christ is the head of the church, his body, of which he is the Savior. Now as the church submits to Christ, so also wives should submit to their husbands in everything.
Have something to say about this article? Leave your comment via Facebook below!
advertise with us
Example: "Gen 1:1" "John 3" "Moses" "trust"
Advanced Search
Listen to Your Favorite Pastors