Sex with My Ex?
Dr. Roger Barrier, Preach It, Teach It
Tuesday, January 31, 2012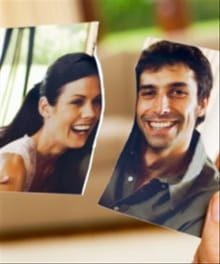 Husbands, love your wives, just as Christ loved the church and gave himself up for her to make her holy, cleansing her by the washing with water through the word, and to present her to himself as a radiant church, without stain or wrinkle or any other blemish, but holy and blameless. In this same way, husbands ought to love their wives as their own bodies. He who loves his wife loves himself. After all, no one ever hated his own body, but he feeds and cares for it, just as Christ does the church—for we are members of his body. "For this reason a man will leave his father and mother and be united to his wife, and the two will become one flesh." This is a profound mystery — but I am talking about Christ and the church. However, each one of you also must love his wife as he loves himself, and the wife must respect her husband.
J, read the passage carefully and let me point out several things.
Note in verse 21 that you and your ex are to submit to each other. This means meeting each other's needs first.
Submitting to your husband as the "head" of your relationship puts more responsibility on him than on you. Being the "head" does not mean that he is free to treat you any way he wants to, or that he can freely order you around. Being the head is like being a shepherd. The shepherd will do everything imaginable to care for his/her sheep. He subordinates his own needs for the good of the sheep. So, likewise, your husband's job is to do everything in his power to make sure that your needs are met. If he does his job well then you will have no trouble submitting to his leadership. Make his job as easy as you can by following God's role for you.
In the next several verses Paul makes it clear that the primary job of the husband is to love his wife as Jesus loved His church. And, how did Jesus show love for his wife? He gave up His life on the cross for her. Be certain to notice in verse 26 how important it is for every husband to express love for his wife by doing everything possible to keep her pure (sexually and other wise. By the way, one of the ways he does this is to teach you the Word of God in such a way that others are able to see Jesus in you and Jesus is better able to work His life through you to others.
Consider that fulfilling your ex's desire for sex with you while not being married will simply put a spiritual stain on your life before God. When your ex decides to renew your relationship in holiness and purity then you may talk to him about beginning a new relationship and perhaps one day about remarriage.
If he decides that it is not worth the wait, then you have a clear-cut indication of where his heart really is.
My advice is not to give anything away for free.
By the way, one of a woman's greatest needs is security. One of a man's greatest needs is respect. When he loves you like Jesus loved His church you feel secure and your respect for him soars. You both are blessed and on the way to a great marriage.
Well, J, thanks for the great question, I imagine that many of my readers are wondering the same thing. My God bless both you and your ex. I hope things work out for the best.
Love, Roger
Epilogue: Shortly after I answered J's letter she wrote a short note of thanks and told me that her ex-husband had decided to seek sex and love elsewhere.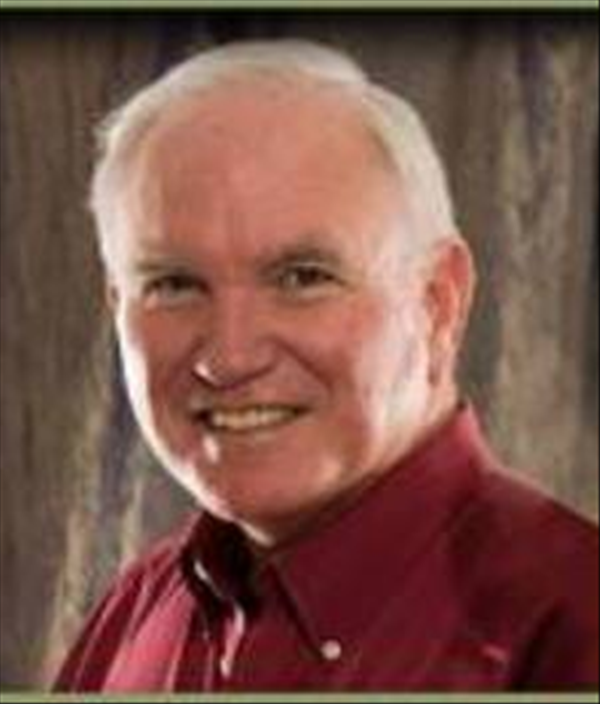 Dr. Roger Barrier recently retired as senior teaching pastor from Casas Church in Tucson, Arizona. In addition to being an author and sought-after conference speaker, Roger has mentored or taught thousands of pastors, missionaries, and Christian leaders worldwide. Casas Church, where Roger served throughout his thirty-five-year career, is a megachurch known for a well-integrated, multi-generational ministry. The value of including new generations is deeply ingrained throughout Casas to help the church move strongly right through the twenty-first century and beyond. Dr. Barrier holds degrees from Baylor University, Southwestern Baptist Theological Seminary, and Golden Gate Seminary in Greek, religion, theology, and pastoral care. His popular book, Listening to the Voice of God, published by Bethany House, is in its second printing and is available in Thai and Portuguese. His latest work is, Got Guts? Get Godly! Pray the Prayer God Guarantees to Answer, from Xulon Press. Roger can be found blogging at Preach It, Teach It, the pastoral teaching site founded with his wife, Dr. Julie Barrier.
Publication date: January 31, 2012
Have something to say about this article? Leave your comment via Facebook below!
advertise with us
Example: "Gen 1:1" "John 3" "Moses" "trust"
Advanced Search
Listen to Your Favorite Pastors