The Boss of the House
Dr. Roger Barrier, Preach It, Teach It
Tuesday, July 24, 2012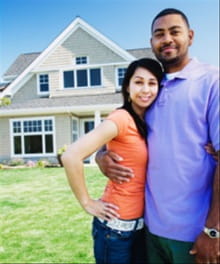 Editor's Note: Pastor Roger Barrier's "Ask Roger" column regularly appears at Preach It, Teach It. Every week at Crosswalk, Dr. Barrier puts nearly 40 years of experience in the pastorate to work answering questions of doctrine or practice for laypeople, or giving advice on church leadership issues. Email him your questions at roger@preachitteachit.org.
Roger,
My best friend and I were talking recently… about the man as head of the household and him needing to lead as head of the household. His spouse is very liberal and a feminist. He was telling me in so many words that the word of God saying that men were the head of household is no longer pertinent today because times have changed. I know this thinking is wrong but…
Sincerely,
S

Dear S,
My four-year-old daughter was deep in thought as we drove to our new house. The trailer trailing our car was filled with furniture from the old house. Sitting beside me in the front seat my daughter looked over to me and declared, "Dad, you know how you were the boss of the old house?"
"Yes," I replied.
"Well," she said, "I'm going to be the boss of the boss of the new house."
I thought she was kidding. She wasn't.
OK, S, let's talk about who is the boss of the house.
The Bible teaching that a husband is the head of the family (Ephesians 5:23-33) is obviously a struggle for your friend and incomprehensibly ridiculous to his "feminist" wife.
Let's see if we can clear this up to everyone's satisfaction.
The primary Biblical purpose regarding marriage is companionship. God said to Adam in Genesis 2:18: "It is not good for man to be alone. I will make a 'helper' [partner] for him." The Hebrew word for "helper" is hard to translate with only one English word. It certainly contains the idea of service but mixed in is the idea of completion and partnership. Adam was incomplete and alone. Eve completed Adam in a way that brought fulfillment to them both.
The most significant issue of marriage is removing aloneness. A mature marriage is one where husband and wife become intimate friends. We are blessed if we have two or three intimate friends in a lifetime. Most people go through life and never have even one. We are doubly blessed if one of those two or three is the one we married.
I often tell people, "You ought to marry your best friend!" Close friends make the best marriage partners.
A superficial or incorrect understanding of Paul's teaching in Ephesians chapter five about the "husband being the head of the household" has wrecked many a marriage.
The operative directive is never a husband who thinks things like, "I am the head of this household; everyone must answer to me; I am responsible to oversee and control everyone's life; I am the ultimate authority." This complete abandonment of God's design for marriage will bring untold harm to his wife and children. They are defenseless against his mistreatment and emotional dysfunction.
The operative directive to husbands is that they love their wives like Jesus loves the church and lays down His life for the church.
Husbands are to lead with love, humility, unselfishness—not with power, authority and "divine right." In fact, God's design is for husbands to do whatever is best for the wife's needs first. Headship brought to its logical conclusion is surrendering my rights in order to meet the needs of my family. In other words, to do everything possible to help everyone in the family become less and less alone.
Have something to say about this article? Leave your comment via Facebook below!
advertise with us
Example: "Gen 1:1" "John 3" "Moses" "trust"
Advanced Search
Listen to Your Favorite Pastors