Waking Up in Hell: Why Do I Suffer?
Dr. Roger Barrier, Preach It, Teach It
Tuesday, March 20, 2012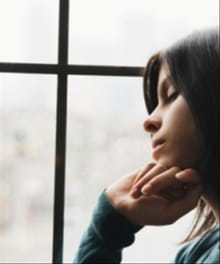 I love Portria Nelson's "An Autobiography In Five Short Chapters":
Chapter One: I walk down the street, There is a deep hole in the sidewalk, I fall in. I am lost. I am helpless. It isn't my fault. It takes forever to find a way out.
Chapter Two: I walk down the street, There is a deep hole in the sidewalk, I pretend I don't see it. I fall in again. I can't believe I am in the same place, but it isn't my fault. It takes a long time to get out.
Chapter Three: I walk down the same street, there is a deep hole in the sidewalk. I see it is there. I still fall in. It is a habit. My eyes are open. I know where I am. It is my fault. I get our immediately.
Chapter Four: I walk down the same street. There is a deep hole in the sidewalk. I walk around it.
Chapter Five: I walk down a different street.
10. Is This Suffering Designed To Increase My Faith and God-Dependence?
Jesus engineered a three and one-half year training program for His disciples aimed at increasing their God dependence. The storm on the Sea of Galilee was part of the training:
Without warning, a furious storm came up on the lake, so that the waves swept over the boat. But Jesus was sleeping. The disciples went and woke him, saying, "Lord, save us! We're going to drown!"
He replied, "You of little faith, why are you so afraid?" Then he got up and rebuked the winds and the waves, and it was completely calm. (Matthew 8:23-26).
Philippians 4:13 was my dad's favorite Bible passage: "I can do all things through Christ who give me the strength."
He was in great shape at 84 when the lymphoma hit. The doctors tried numerous drugs with little success. The last try was an experimental drug. In December I took dad to his doctor for an update.
"Well, Roger," the doctor said to Dad, "the new drug's not working. We might as well stop using it."
"OK, what are we going to try next?"
"There is no next. There is nothing more we can do."
I watched my dad react as he heard that his life was over: "How long do I have?"
"Three months or less."
He bowed his head and shook it softly back and forth: "Well then, I guess this is it."
I rolled him in his wheelchair passed the nurses' station that we'd never pass again.
After a while he spoke, "Well, Osh (He called me "Osh"; it was my little boy nickname), "I can do all things through Christ who strengthens me."
I Have No Illusions About My Checklist. Sometimes, I'm Still Left Wondering Why? After All, God Does Have His Secrets.
"Now we see but a poor reflection as in a mirror; then we shall see face to face. Now I know in part; then I shall know fully, even as I am fully known" (1 Corinthians 13:12).
I enjoy those passages when Christ had to admit, "I don't know everything!"
The disciples asked, "When will your coming be?" Jesus was forced to say, "I don't know."
Once upon a time I listened to Calvin Miller tell a "once upon a time" story the about a traveler who saw a monastery in the dim, rainy mist. He knocked on the door and when the abbot answered, he asked, "May I come in?"
The abbot said, "Not only may you come in, you may eat with us." The traveler had a wonderful evening, safe, dry, well fed, and warm. Because the weather was so bad, the monks invited him to spend the night. He agreed on the basis that they supply him with several things. "What is it that you want?" they asked.
"If I spend the night, I must have a pound of butter, a pair of rubber pants, a poker, a cricket bat, and a bass saxophone." It was an unusual request; nevertheless, they scurried around the monastery and found them all. As they went to sleep that night, the monks heard an awesome progression of half tones and squeaks and squawks coming from the traveler's room.
Have something to say about this article? Leave your comment via Facebook below!
advertise with us
Example: "Gen 1:1" "John 3" "Moses" "trust"
Advanced Search
Listen to Your Favorite Pastors