Will God Punish Us in Heaven for Our Sins?
Dr. Roger Barrier, Preach It, Teach It
Thursday, August 21, 2014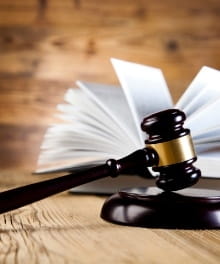 Editor's Note: Pastor Roger Barrier's "Ask Roger" column regularly appears at Preach It, Teach It. Every week at Crosswalk, Dr. Barrier puts nearly 40 years of experience in the pastorate to work answering questions of doctrine or practice for laypeople, or giving advice on church leadership issues. Email him your questions at roger@preachitteachit.org.
Dear Roger,
As a Christian, I did "big" wrong things that I regretted and have not done them again. Does 2 Corinthians 5:10 ("For we must all appear before the judgment seat of Christ, that each one may receive what is due him for the things done while in the body, whether good or bad") really mean that when I go to heaven I will be judged and punished for those sins?
Rosalina
Dear Rosalina,
Be at peace. All of our sins were forever forgiven when we gave our lives to Jesus as our Lord and Savior. When we get to Heaven our sins will never be seen or mentioned again. We will be given pure white robes and ushered into the glories of Heaven where we will have a wonderful time.
With that being said, let me describes what the Bible says about this subject.
Two judgments are laid out before us. The "Judgment of Believers' Works" is described in 2 Corinthians 5:10 and 1 Corinthians 3:10-15. This will occur in Heaven and only Christians will be there.
The other judgment is described in Revelation 20:10-15 which is called the "Great White Throne Judgment" when at the end of cosmic time Jesus will judge Satan, his demons and everyone who failed to surrender to Christ and become Christians. Only non-Christians will attend this judgment and they will be judged out of the Books of Works, which records everything they ever did. Not one single person at the Great White Throne is good enough for heaven. Jesus has the Books containing all of their works on earth and no one lives up to the perfection of Christ. They, along with Satan and his demons, are all thrown into the Lake of Fire.
Paul explained precisely what will be evaluated at the Judgment of Seat of Christ:
"For we must all appear before the judgment seat of Christ, so that each of us may receive what is due us for the things done while in the body, whether good or bad" 2 Corinthians 5:10.
The translation of "Judgment of Christ" is better translated by the term, "Reward Stand" from the Greek word, "bema" which can also be translated as "throne." The "bema" was the award stand at the Greek Olympics. All winners stood before the "bema" to receive the laurel wreath that encircled the winner's head. All Christians "win" as they appear at the "Bema" of Christ.
The terms "good" and "bad' in Greek have more of the idea of "profitable" and "unprofitable". Our sins are not brought up. The issue is how well we furthered the Kingdom of God on earth. In other words, the rewards we will receive (or don't receive) in Heaven are based on the profitable or unprofitable things we did for the kingdom.
The kind of lives we build determines the rewards we receive at the Judgment Seat of Christ. If we build lives of gold, silver and costly stones we will receive many rewards. Those who waste their lives building with wood, hay and straw will receive few, if any rewards.
Have something to say about this article? Leave your comment via Facebook below!
advertise with us
Example: "Gen 1:1" "John 3" "Moses" "trust"
Advanced Search
Listen to Your Favorite Pastors