Nine Reasons Why Christ Must Return
John MacArthur
Sunday, August 21, 2011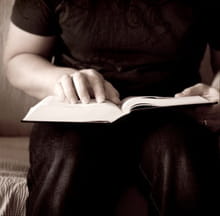 The Teaching of Christ Demands It
Christ's earthly teaching was filled with references to His Second Coming (Matthew 24; Luke 21). When He was on trial for His life, Jesus defended His own deity with a bold declaration of the Second Coming in the most triumphant terms. He told the High Priest, "You will see the Son of Man sitting at the right hand of Power, and coming with the clouds of heaven" (Mark 14:62).
On the night of His betrayal, Christ told the disciples, "I go to prepare a place for you. And if I go and prepare a place for you, I will come again and receive you to Myself" (John 14:2-3). Not only is the credibility of God at stake in the Second Coming, but so is the credibility of His Son. If Jesus doesn't return, He's a liar.

The Testimony of the Holy Spirit Demands It
Since "God ... cannot lie" (Titus 1:2), His promise guarantees Christ's return. Jesus is truth incarnate (John 14:6); so His teaching also infallibly confirms the fact of the Second Coming. And the Holy Spirit, who is called "the Spirit of truth" (John 14:17; 15:26), also testifies of the Second Coming of Christ through the New Testament writers.
Whether the apostle Paul (1 Corinthians 1:4-7; Philippians 3:20; Colossians 3:4; 1 Thessalonians 4:16-17; etc.), the apostle Peter (1 Peter 1:13; 1 Peter 5:4; 2 Peter 3), or the apostle John (1 John 3:2), again and again, through the inerrant Scriptures, the Holy Spirit adds His witness to that of the Father and the Son--Jesus is coming.
The Program for the Church Demands It
God is currently "taking from among the Gentiles a people for His name" (Acts 15:14) and gathering His elect into one great body, the church. The church's role is to be like a pure bride for God's own Son, ready to be presented to Him at His Second Coming.
Paul uses that wedding imagery in 2 Corinthians 11:2: "I am jealous for you with godly jealousy; for I betrothed you to one husband, that to Christ I might present you as a pure virgin." Marriage is a beautiful metaphor that pictures Christ's love and care for His church (Matthew 25; Ephesians 5:25-27; Revelation 19:6-9). And that's why we can be certain He will return to claim her, just as He promised (John 14:2-3). He will come back to get His bride.
The Corruption in the World Demands It
The world is a very wicked place, and when the "Son of Man [comes] in the glory of His Father with His angels ... [He] will recompense every man according to his deeds" (Matthew 16:27). "An hour is coming, in which all who are in the tombs shall hear His voice, and shall come forth; those who did the good deeds to a resurrection of life, those who committed the evil deeds to a resurrection of judgment" (John 5:28-29).
That blessed hope of every believer (Titus 2:13) is the terror of the world. For unbelievers, His coming means immediate, impartial judgment (1 Thessalonians 1:7-10; Jude 1:14-15; Revelation 19:11-16); for believers--unmitigated joy! Jesus must return in order to execute just retribution on sinners and carry out the judgment He has promised.
Recently on Pastors / Leadership
Have something to say about this article? Leave your comment via Facebook below!
advertise with us
Example: "Gen 1:1" "John 3" "Moses" "trust"
Advanced Search
Listen to Your Favorite Pastors