One Thing
Tim Hughes, Contributing Writer
Thursday, October 28, 2004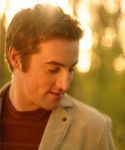 It was a hot and humid Sunday morning. Sweat was pouring down my face and the service hadn't even begun. The congregation was gathering, but as I looked to the front of the church I was perplexed to see no drums, no amps, no keyboards. There weren't even any microphones or speakers set up. I wondered how on Earth we were going to worship. And then it began. A loud voice pierced the silence and instantly all the people were on their feet singing their hearts out. The harmonies and melodies that filled the air created the most beautiful sound. The joy and heartfelt adoration on the faces of the congregation was infectious. I wanted what they had.
Listen to samples from Tim Hughes' latest album, When Silence Falls, on Songs4Worship.com
People were wholeheartedly consumed with their Savior. They had a joy and contentment that made me envious. Yet when I looked at their surroundings I was confused. The church of the Prince of Peace is based in the township of Inanda, Durban, South Africa. The people of this township live in extreme poverty. AIDS is rife, and pain and suffering are part of everyday life. Surely their songs should be those of lament and pain, not joy and celebration? It took awhile to sink in, but as the service progressed, the reason for their joy struck me. They had encountered the Lord Jesus. They knew where they had come from and they were well aware of their present, but ultimately they understood where they were going. They understood completely that Jesus was enough. Whatever life threw at them, it couldn't rob them of the glorious riches of knowing God and being known by Him. They would always have reason to praise. That Sunday morning I learned an invaluable lesson about worship. Worship is not about songs or music. Worship is all about Jesus.
Fixed Gaze
In the West we are so driven and ambitious. Everything is about getting results and making things happen. The primary focus is on gifting—if you're clever then you'll achieve; if you're beautiful then you'll be favored. As humans we have become self-obsessed. Every day we live to impress others and earn respect. The gospel, however, turns this way of life on its head. Until we surrender our rights and die to ourselves, we can achieve nothing. As Jesus said, "Whoever finds his life will lose it, and whoever loses his life for my sake will find it" (Matt. 10:39). The beauty of the gospel is that we cannot earn our salvation. We can work forever and a day and still never earn a moment of God's grace. The first thing God calls us to do is to watch Him—to gaze into His eyes and behold His greatness.
My family had a tradition that I hated. Regularly we would invite guests for Sunday lunch. After the meal my two brothers and I would clear away and wash up, while my parents and the guests sat down for coffee. Every Sunday without fail one of my brothers would seem to desperately need to use the bathroom after the meal. Apparently, he couldn't wait, so while we washed and dried the dishes, that brother would sit on the toilet. This always wound me up, but the thing that made me cross was when he would wander through with a really smug look on his face just as we were about to finish. Perhaps it's because of these Sunday afternoons that I can relate to Mary and Martha's encounter with Jesus!
As Jesus and his disciples were on their way, he came to a village where a woman named Martha opened her home to him. She had a sister called Mary, who sat at the Lord's feet listening to what he said. But Martha was distracted by all the preparations that had to be made. She came to him and asked, "Lord, don't you care that my sister has left me to do the work by myself? Tell her to help me!" "Martha, Martha," the Lord answered, "you are worried and upset about many things, but only one thing is needed. Mary has chosen what is better, and it will not be taken away from her" (Luke 10:38-42).
Have something to say about this article? Leave your comment via Facebook below!
advertise with us
Example: "Gen 1:1" "John 3" "Moses" "trust"
Advanced Search
Listen to Your Favorite Pastors