Pick of the Week: Delirious' Touch
Wendy Lee Nentwig

Contributing Writer, Songs4Worship.com

2003

22 Jan

COMMENTS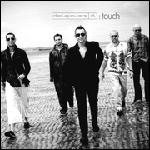 Album: Touch
Artist: Delirious?
Label: Furious? Records
In Their Own Words: "Everything we've accomplished... it doesn't change anything, it's so meaningless. But when God is inhabiting the rock 'n' roll, it has meaning." -Delirious' Jon Thatcher
The Buzz: After opening slots for Bon Jovi and matchbox twenty in the U.K., modern worship pioneers Delirious are back with a spiritual collection that really rocks.
FYI: Every copy of Touch comes with a bonus live worship disc and a slipcase that is touch-sensitive, causing the original ink to disappear and reveal the band's logo.
The Bottom Line: For those expecting an album full of "I Could Sing of Your Love Forever" this new disc may come as a surprise, but Delirious are always worship rockers with an emphasis on "worship." There's plenty of spiritual content and a great sound to boot. Fans of their earlier disc, Mezzamorphis will be especially pleased.
Featuring: "Touch," "Fire," "Alien," "Angel In Disguise," "Rollercoaster," "Show Me Heaven," "Waiting For The Summer," "Stealing Time" and many more.
Check out Delirious music videos at Godtube.com!
Wendy Lee Nentwig