Trusting God With Your Tomorrows
Gwen Smith, www.GwenSmith.net
Tuesday, January 17, 2012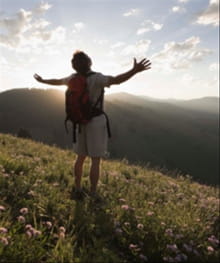 Fear and shame bombarded my heart, so I fled — away from God, away from my dream-filled, royal future to a desert place of heart-hiding. After a season of brokenness, God brought me to a place of beauty, forgiveness, and healing. I was restored and redeemed by scandalous, merciful grace. The door to my yesterdays was closed. I moved on to a new place in Christ. My past was my past and I had no intentions of returning to it — or to the God-dreams that swelled my heart when I was a young, sold-out Jesus lover. My life was different now. Normal, not dream-worthy.
Then God interrupted my new normal. He made it undeniably clear that His plans for me were different. Bigger. God's intentions were for freedom — the freedom of His people, the women who were captives, slaves to their life-wounds. God called me to face the pains of my past so that my Girlfriends in God might face a future of freedom when they hear my testimony. His plans of emancipation required that I obey Him, listen to His voice, follow His instructions, and trust Him.
I quivered and doubted. I made excuses about why I couldn't do it. I felt completely unfit and unqualified for such a task. It was risky. But God met me at my doubts. He called me to courage and is using my broken-into-beautiful story as an instrument of deliverance, truth, power, and freedom. Yes, I make mistakes along the way, but God is powerful in, through, and in spite of each one. Through each surrendered day, God is leading as only He can. With power, with purpose, with love. And I pray right now that this story — my story — will bring you to a new place of promise and freedom through the grace of Jesus Christ.
What fresh and fiery mission is God calling you to trust Him with, friend? Let me encourage you to stop with the excuses. I'm living proof that God will free anyone from her shame and can use anyone for His purpose. Step up to the burning bush — into God's presence. Listen to His voice. Obey. Follow. Take courage. Trust Him with your past and with your tomorrows. Allow His grace and love to decide what your mission should look like.
But I have raised you up for this very purpose, that I might show you my power and that my name might be proclaimed in all the earth. (Exodus 9:16)
Let's Pray
Dear God, with a trembling heart, I approach Your throne of grace today in reverence and humility, fully aware that You are holy and I am not. Speak, Lord. Show me the plans You have for me. Bind me to Your Word and to Your strength so I will have the courage to obey. May my brokenness be restored for the beauty of Your glory. Please help me to trust You with my today and my tomorrows. In Jesus's name I pray, amen.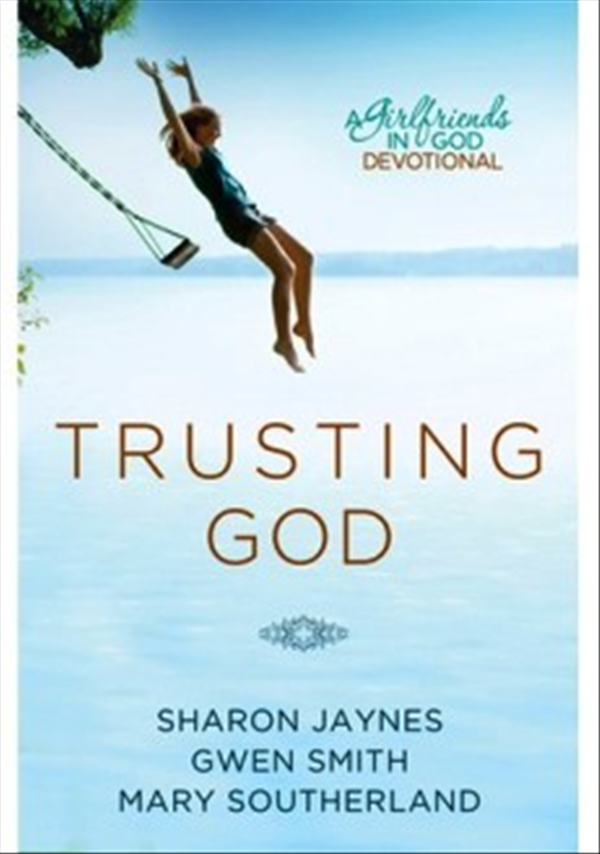 Gwen Smith is a co-founder of Girlfriends in God. She's also a popular Christian speaker, author of Broken into Beautiful, songwriter, and worship leader. Be sure to connect with her on Facebook at: www.facebook.com/GwenSmithMusic or on her website: www.GwenSmith.net.
Adapted from Trusting God by Sharon Jaynes, Gwen Smith, & Mary Southerland by permission of Multnomah, division of Random House, Inc. All rights reserved. No part of this excerpt may be reproduced or reprinted without permission in writing from the publisher.
Publication date: January 17, 2011
Have something to say about this article? Leave your comment via Facebook below!
advertise with us
Example: "Gen 1:1" "John 3" "Moses" "trust"
Advanced Search
Listen to Your Favorite Pastors