The Lord Rejoices to See the Work Begin
Beth Guckenberger, Back2Back Ministries
Monday, August 26, 2013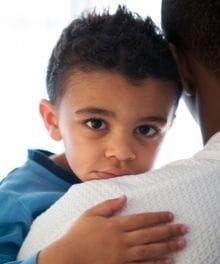 She looked annoyed (no language required there) and slid them back to me, this time speaking loudly into her microphone, "Firme—tunombre!"
I shrugged, looking sheepish. I got nothing. "TU. NOMBRE. FIRME. TU. NOMBRE." This time, with the emphatic pauses, I could tell it was several words strung together, and I excitedly said to Todd, "I heard 'nombre.' I know that word!" I proceeded to take out a piece of paper and, to confirm I had heard correctly, I printed out the word NOMBRE. Then looking at her questioningly, I showed her my paper through the glass.
Rolling her eyes and motioning to the long line forming behind me, she nodded, "Si, nombre." And she pointed to a line at the bottom of the check, pushing them back to me. I eagerly and neatly printed out "N-O-M-B-R-E" on the line (signing the word 'name' on the signature line, instead of actually signing my name).
One of my favorite verses still to this day is Zechariah 4:10: "Do not despise these small beginnings, for the Lord rejoices to see the work begin...." I know the Lord was looking at me that day and could see all that was coming ahead, the millions we would transfer this year (fifteen years later) around the world in a half dozen currencies. He isn't stuck in any day or a particular circumstance; he is over all of it, writing with a master hand the story we get the opportunity to live. To imagine is to lift our eyes and see where we are now is just one step on a long journey, one chapter in the best story He could ever write for us...and the story isn't over yet.
Imagining for me wasn't just imagining a ministry plan or imagining myself in a foreign country. Imagining is a sense of dreaming, a feet-not-ever-on-the-ground feeling despite how firmly others try and plant them. It's a belief the whisper-calling you hear is real and to be trusted (despite evidence otherwise).
I am a different woman because of the imagining I got swept up into. I love how God uses us to touch the orphan, the single mom, and the mission-trip participant, but the bigger story is how God changed us. How he rescued us. How he himself equipped us because he could see what was up ahead and he wanted us to experience fully the glory he has written for each of us. We have two choices every day, no matter how nicely or spiritual we make it sound: We can either say yes to Jesus or no. No can sound like "I am praying about it," but it's still a no.
Say yes to all Jesus has for you. Say yes to being in over your head, not knowing answers, not feeling safe. Then say yes to the blessings that follow, the lessons you'll learn, the relationships you'll experience—say yes to the joy you have ahead.
Beth Guckenberger is the mother of a bunch of biological, a bunch of adopted and a slew of foster children. She and her husband direct Back2Back Ministries and just moved back to the US from Mexico where they served for sixteen years. Beth is the author of several books on the journey of their life abroad, including her latest release Tales of the Defended Ones.
Learn more about Beth Guckenberger and Back2Back Ministries at www.bethguckenberger.com, back2back.org, the Back2Back Ministries Facebook page (back2backministries) or Twitter (@bguckenberger).
Publication date: August 26, 2013
Recently on Youth Ministry
Have something to say about this article? Leave your comment via Facebook below!
advertise with us
Example: "Gen 1:1" "John 3" "Moses" "trust"
Advanced Search
Listen to Your Favorite Pastors