2002: A Year for Good Reading
Whitney Von Lake Hopler, Contributing Writer
Wednesday, December 25, 2002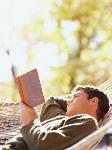 The Calling: Stories of Those Who Walk the Narrow Road
Author:      Brother Andrew
Publisher:  Fleming H. Revell Co.
This book, written by Open Doors International founder Brother Andrew, is so engrossing that it's nearly impossible to put down.  With every turn of a page, readers encounter thrilling stories of real-life efforts to bring the Gospel to people in nations that are hostile toward Christianity--places such as the Middle East, China, Africa, and Cuba.  The book also includes lots of practical information readers can use to help spread the Gospel, whether or not they can travel overseas.  Brother Andrew lovingly yet firmly confronts readers with the urgency of their task to be Christ's witnesses wherever they are--in their schools, workplaces, and neighborhoods.

Reasoning from the Scriptures with Muslims
Author:      Ron Rhodes
Publisher:  Harvest House Publishers
This book gives readers all the information they need to develop a basic understanding of Islam and begin reaching out to Muslims with relationships God can use to help them discover Him.  Islam is the world's largest religion--behind only Christianity--and Muslims are becoming more and more visible.  For every terrorist in the news there are many Muslims who truly want to live good lives and pursue relationships with God.  But many Christians aren't sure how they can point the Muslims around them to Christ.  Thankfully, this book clearly and thoroughly explains how to do so.  It's a valuable addition to Rhodes' popular "Reasoning from the Scriptures" series.

Still Bored in a Culture of Entertainment
Author:      Richard Winter
Publisher:  InterVarsity Press
The concept of this book is intriguing--to explore why people today struggle with boredom despite enjoying unprecedented access to information and entertainment.  Sometimes books with original concepts disappoint readers by failing to deliver thought-provoking text throughout.  But this one delivers a bounty of fascinating information on boredom.  It's obvious that author Richard Winter conducted extensive research, presenting everything from historical quotes to modern sociological studies on the topic.  And, what's even better, Winter beautifully motivates readers to consider how boredom is affecting their own lives, and how they can break free from its grip.

Covenant Marriage: Staying Together for Life
Author:      Fred Lowery
Publisher:  Howard Publishing Company
It's safe to say that most couples who get married hope to stay married for the rest of their lives.  But, sadly, statistics show that more than half of all new marriages today will end in divorce after couples encounter tough times.  That's why a book like this one is sorely needed.  Author Fred Lowery, a pastor who has performed hundreds of covenant marriages in his home state of Louisiana, doesn't mince words when he speaks about how vitally important it is for couples to decide to stay together no matter what and turn to God to heal and strengthen their marriages.  Then he backs up his message with lots of useful principles that give readers real hope.
Have something to say about this article? Leave your comment via Facebook below!
advertise with us
Example: "Gen 1:1" "John 3" "Moses" "trust"
Advanced Search
Listen to Your Favorite Pastors