Andrew Klavan: Writing Fast-Paced Thrillers for a New Audience
Laura MacCorkle, Crosswalk.com Senior Entertainment Editor
Wednesday, April 29, 2009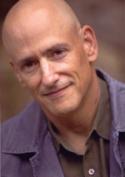 "Suddenly I woke up strapped to a chair."
This is the type of opening sentence that makes you want to find out more. And that's what you'll first read in Andrew Klavan's recent young adult fiction debut, The Last Thing I Remember (Thomas Nelson).
After that curious introduction, protagonist and average high-school kid Charlie West then reveals that he went to bed the night before, after a typical teenager's evening: working on a history paper while instant-messaging with a buddy, while watching an old episode of Star Trek, while listening to music on an iPod.
Next thing he knows, Charlie's awake and using everything he's got to save his life (his wits, his faith, his karate skills), to try to figure why certain people want him dead and to learn what has happened to him—and not just overnight, but during what he soon learns has been an entire year of his life that he cannot remember.
Although I'm not in the YA target audience anymore, this intriguing premise of the first book in The Homelanders series still worked for me and I finished reading the fast-paced book in record time.
No stranger to the thriller genre, Klavan's an international best-selling and Edgar Award-winning author who's been writing novels for adults for years. His most recent novel, Empire of Lies (2008) reached number one on the Amazon.com thriller list. He's also written several successful screenplays, as well as adapted his own best-selling books—Don't Say a Word and True Crime—for the big screen.
Klavan is a contributing editor to the Manhattan Institute think tank's City Journal, and his 2008 Wall Street Journal op-ed that compared Batman of The Dark Knight to president George W. Bush became an Internet sensation (even earning him a letter of thanks from the president). Other media appearances have included guest spots on Glenn Beck's Fox and Friends and "The Mike Gallagher Show" on the Salem Radio Network.
I talked with Klavan recently and asked him how a best-selling novelist for adult thrillers switches gears to write for a younger audience. …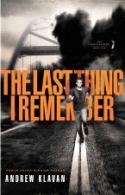 You've had success writing thrillers for adults, so why now turn to writing for young adults?
I had a chance to write for young adults long ago, for a screenplay. And I just loved it. It was always buried in my heart that I wanted to come back and do that again. I think over the years that I've become pretty good at what I do, which is telling fast-moving stories that have rich meaning in them. And it seems to me that that is a perfect fit for young people. I hear this from teachers a lot that they can't get especially young boys to read. And I so I ask them, "What are you giving them? Because if you're giving them Sally Has a Unicorn, they're not going to like it." So I thought I could really do something about that. I thought if I could tell the kind of story that if a kid had my book in one hand and an Xbox in the other that he'd take a look at the first line in my book and say, "Gee, maybe I'll go with the book." I know what that's like. I love Xbox, too, and how exciting they are. But reading is special. It's probably my favorite form of entertainment. And so I just thought I could bring that to that age level.
Have something to say about this article? Leave your comment via Facebook below!
advertise with us
Example: "Gen 1:1" "John 3" "Moses" "trust"
Advanced Search
Listen to Your Favorite Pastors