Book Talk
Janet Chismar, Senior Editor, News & Culture
Tuesday, September 28, 2004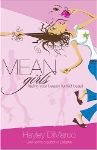 What emotions do the words "back to school" elicit in you? Fear? Joy? Ambivalence? In my case, high school was great; but seventh grade was the worst year of my life! Thanks to three "less-than-nice" classmates, being 12 was pure agony. Bring back any memories? Or, maybe, you are there right now. If so, you really need to check out "Mean Girls: Facing Your Beauty Turned Beast" (Revell) by Hayley DiMarco.
Not to be confused with the movie of the same name, "Mean Girls" takes a sympathetic "big sister" approach to the cattiness and outright nastiness many girls face each day at school. DiMarco not only addresses the very real pain that comes with being picked on, she encourages her readers to "fight back" with biblical ammo. Don't worry — this is not a cheesy, "drop Bible  verses on them" prescription. DiMarco, instead, points readers to Scripture to learn how to overcome fear, jealousy and insecurity. She shows girls how they can stop the "mean" cycle in their schools and nip the curse of gossip in the bud. In spite of the heavy material, this book is fun to read and well designed.
While we are on the subject of girls and school, Shannon Ethridge ("Words of Wisdom for Women at the Well") and Stephen Arterburn ("Every Man's Battle") deal with flirting, skimpy clothes, body image and the pressure to have sex in their latest release, "Every Young Woman's Battle: Guarding Your Mind, Heart, and Body in a Sex-Saturated World" (WaterBrook). Ethridge's writing reflects her personality — honesty infused with empathy. She is passionate about this subject because she was date raped at 15, and her writing style is completely non-judgmental. "Every Young Woman's Battle" tackles the tough stuff:  knowing where to stop, flaunting your body to get attention, "technical virginity," self gratification, making friends with the mirror and looking to a guy to meet all your emotional needs. Since most battles with sexuality really begin in the mind, the authors offer solid advice on guarding your thoughts.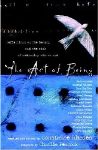 OK, guys, we haven't forgotten about you. All people need to embrace their God-given identities, and a wonderful new book called "The Art of Being" (Shaw Books) will help you do just that. Author/editor Constance Rhodes ("Life Inside the 'Thin' Cage: a Personal Look Into the Hidden World of the Chronic Dieter") compiled essays on what it means "to be you" from recording artists such as Jon Foreman (Switchfoot), Ginny Owens, Jill Phillips, Matt Odmark (Jars of Clay), Sara Groves, Gabriel Wilson (Rock 'n' Roll Worship Circus) and more. Each contributor graciously opens up his or her own life and lets the reader learn from their experiences. As a native of Youngstown, Ohio, I particularly enjoyed reading Phil Keaggy's chapter on his childhood in my hometown. Christine Denté's essay on becoming the girl in the mirror is a "must read" for any woman struggling with appearance issues. And those of you who haven't yet read Tammy Trent's book, "Learning to Breathe," will want to check out the chapter dealing with the death of her husband and how she is learning to live without her beloved at her side.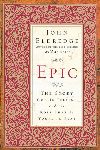 Stories. You have one. God has one. All great movies have one. That's the point John Eldredge ("Wild at Heart: Discovering the Secret of a Man's Soul") makes in his latest, "Epic" (Thomas Nelson). Think about flicks like "Gladiator", "The Matrix", "Titanic", "Braveheart" or "The Lord of the Rings." What makes them so good? According to Eldredge, they ring with universal truth — they borrow from the Story. They are filled with love, fellowship, a trial, a hero and a happily ever after — just like the gospel. It is no accident that all humans long for these things. God has woven them into our very being, says Eldredge, who, with "Epic," scores another hit. It is a great little book to give someone who is searching for meaning and, ultimately, God.
Have something to say about this article? Leave your comment via Facebook below!
advertise with us
Example: "Gen 1:1" "John 3" "Moses" "trust"
Advanced Search
Listen to Your Favorite Pastors