Book Talk
Margaret Becker, CCM Magazine
Tuesday, March 15, 2005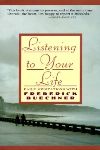 This month CCM welcomes veteran singer/songwriter Margaret Becker as our new books columnist. With her vast experience in music as a performer and mentor of many up-and-coming artists, author of a couple books, herself, and an advocate of organizations such as World Vision and DATA, we knew she'd be the perfect voice to add her insight into the books past and present we should all read. …
One look at my garage, and you'll know the truth about me. I am a struggling romantic with a pack-rat compulsion. I save stuff.
From a rock I picked up in Mali, Africa to my faux, patch work college blanket, behind the closed doors of my minimalist house hides the truth: If something makes an impact on me, I hang on to it.
Among my many treasures are a few well-worn books. They sit in two spiraling stacks on the floor of my bedroom next to my nightstand; and on any given day, Frederick Buechner's "Listening to Your Life" (Harper Collins San Francisco) is less than three books from the top.
"Listening to Your Life" is a devotional — not as in the "fluffy," formulaic kind but, rather, the old-fashioned kind. The kind that spurs deeper faith, requires you to be mindfully present and challenges you to consider dense mysteries.
It's not thematic — not overtly anyway — because it is made up of excerpts from the many books Buechner has written over the years. You may read dialogue from one of his fictional characters such as Godric, who states simply "What's lost is nothing to what's found, and all the death that ever was, set next to life, would scarcely fill a cup." Or hear the thoughts of Buechner himself: "The final secret, I think, is this: that the words "You shall love the Lord Your God" become in the end less of a command than a promise."
Buechner is a preacher, a writer, a dreamer and one of the best storytellers you will ever encounter. He writes from his humanity in a way that acknowledges the mysteries of living out faith while still managing to flatter heaven. And all of this is honest. Honest doubt. Honest acceptance. Honest devotion. How incredibly refreshing to read a preacher who can say, without any addendum, that he doesn't know. And conversely, who can say without a doubt that God is — regardless of what we know.
The first time I read "Listening to Your Life" in 1995, it changed the course of my life. The many times I've read excerpts since then, it has challenged me in all the right ways. It's a classic.
This book restores dignity to the word "devotional."

Margaret Becker has been a singer/songwriter for the past 20 years, garnering such impressive accolades as 20 No. 1 radio singles, four GRAMMY Awards and four Dove Awards. She is preparing to release her third book this fall called "Braving the Elements."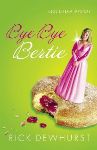 From the Fiction Files:
New writer Rick Dewhurst offers up an amusing read with his "Bye Bye Bertie: A Joe LaFlam Mystery" (Broadman & Holman). This "serious" novel (that's bathed in humor) tells the story of how Joe Flam, a second-rate detective who's desperate to marry, gets involved in the case of a missing person … with a family he hopes to marry in to. For those who's taste runs along the lines of Ray Blackston's "Flabbergasted," check this one out.
Have something to say about this article? Leave your comment via Facebook below!
advertise with us
Example: "Gen 1:1" "John 3" "Moses" "trust"
Advanced Search
Listen to Your Favorite Pastors