Catching Moondrops
Jennifer Erin Valent, Author
Wednesday, October 27, 2010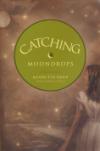 "Don't you go bunchin' all white people together, Malachi Jarvis," I argued. "Ain't all white folk got bad feelin's about coloreds."

Malachi waved me off in exasperation. "You know I ain't talkin' about you, Jessilyn."

Noah had his hands tightly knotted in his lap and was staring at them like they held all the answers to the world's problems. "All's you're doin' is gettin' yourself kicked around." He looked up at me pleadingly. "This here's the second time in a week he's come home banged up."

I put a hand on Noah's shoulder and set my eyes on Malachi. "Who did it?"

He put his bandaged right hand into the air, palm up. "Who knows? Some white boys. You get surrounded by enough of 'em, they all just blend in together like a vanilla milk shake."

"How's it you didn't see them? They jump you or somethin'?"

"Don't ask me, Jessie. I was just mindin' my own business in town, and then on my way home, they start hasslin' me."


"What he was doin'," Noah corrected, "was tryin' to get into the whites-only bar."


Gemma sniffed in disgust. "Shouldn't have been in no bar in the first place. There's your first mistake."


"Whites-only, too." Noah kicked his foot against the porch rail and then looked at me quickly. "Sorry."


I smiled at him and turned my attention back to Malachi. "It's a good thing Luke ain't here to see this. He don't like you drinkin', and you know it."


Malachi's eyeballs rolled between swollen lids. "I don't know why he gets his trousers in a knot over it anyhow. Ain't like there's Prohibition no more. And he's been known to take a swig or two himself."


"Luke says you're a nasty drunk."


"He is." Noah knotted his hands back in his lap. "And he's been at the bottle more often than not of late."


"Quit tellin' tales!" his brother barked.


"I ain't tellin' tales; I'm tellin' truth. They can ask anybody at home how late you come in, and how you come in all topsy-turvy. He comes home in the middle of the mornin' and sleeps in till all hours the next day."


"What about your job at the plant?" Gemma asked.


Malachi closed his eyes and waved her off, but his brother provided the answer for him. "Lost it!" He loosened his grip on his hands and snapped his fingers. "Like that. There goes his income."


"I said I'll get another job."


"Oh, like there's jobs aplenty around these parts for colored folk. And anyways, if you find one, how you gonna keep that one?"

Gemma had her hands on her hips, and I knew what that meant. I leaned back against the house and waited for the lecture to commence.

"You talk a fine talk about colored folks needin' to stand up for equality, but you ain't doin' it in any way that's right and good. You're goin' about town gettin' people's goat and tryin' to get in where you ain't wanted and gettin' yourself all liquored up and useless. Now your family ain't got the money they depend on you for, and why? Because you walk around livin' like you ain't got to do nothin' for nobody but yourself."

"I'm standin' up for the rights of colored folks everywhere." Malachi was angry now, pink patches spreading on his busted-up cheeks. "You see anyone else in this town willin' to go toe-to-toe with the white boys in this county?"

"Don't put a noble face on bein' an upstart."

Malachi pushed Tal's hand away and sat up tall. "You call standin' up to white folks bein' an upstart?"

Doc Pritchett tried to dress the wound on Malachi's temple, but Malachi pushed his hand away again. That was when the doctor had enough, and he smacked his hands on his thighs and stood up straight and determined in front of Malachi. "I ain't Abraham Lincoln. I'm just Doc Pritchett, tryin' to fix up an ornery patient, and I ain't got all day to do it. So I'm goin' to settle this argument once and for all." He pointed at Gemma. "She's right. There ain't no fightin' nonsense with more nonsense, and all's you're doin' by gettin' in the faces of white folks with your smart attitude is bein' as bad as they're bein'." Then he pointed at Malachi. "And he's right too. There ain't never a change brought about that should be brought about without people standin' up for such change. And sometimes that means bein' willin' to fight for what's right."

Gemma swallowed hard and didn't even try to argue. My eyes bugged out of my head at the sight of her being tamed so easily.


Have something to say about this article? Leave your comment via Facebook below!
advertise with us
Example: "Gen 1:1" "John 3" "Moses" "trust"
Advanced Search
Listen to Your Favorite Pastors