Catching Moondrops
Jennifer Erin Valent, Author
Wednesday, October 27, 2010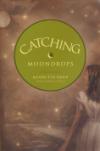 "Now, I'm all for civil uprisin'," Tal continued. "I don't see nothin' wrong with colored folk sayin' they won't be walked on no more. I don't see nothin' wrong with wantin' to use the same bathroom as white folks or sit in the same chairs as white folks. Way I see it, none of that's goin' to change unless someone says it has to." He squatted in front of Malachi again and stared him down nose to nose. "But all this hotshottin' and showboatin' ain't goin' to do nothin' but get your rear end kicked. Or worse. You aim to stand tall for somethin'? Fine. Stand tall for it. But don't you go around thinkin' these battle scars say somethin' for you. You ain't got them by bein' noble; you got them by bein' stupid. All's these scars say is you're an idiot."


It was one of the best speeches I'd heard from anyone outside my daddy, and if I'd ever thought for two seconds put together to see a colored man run for governor, I figured Tal Pritchett would be the man for the job. As it was, I knew he was the best man for the job he had now. Sure enough, being a colored doc in Calloway would be a challenge. But I figured he was up for it.

Regardless, he shut Malachi up, and for the next five minutes we all watched him finish his job with skill and finesse. When he'd fixed the last of Malachi's face, he stood and clapped his hands. "Suppose that should do it. Don't see need for any stitchin' up today. Let's hope there's no cause for it in future." Then he looked at me. "You got someplace out here where I can wash up?"

I held my hand toward the front door. "Bathroom's upstairs."


He hesitated. "I'd just as soon wash up out here."


I caught the reason for his hesitation but didn't know what to say. As usual, Gemma did.


"I done lived in this here house for six years now, and I'm just as brown as you. You can feel free to go on up to the bathroom, you hear?"


He looked from Gemma to me, then back to Gemma before nodding. "Yes'm." And then he disappeared inside.

"'Ma'am,'" Gemma muttered under her breath. "Ain't old enough to be called ma'am, least of all by a man no more'n a few years older'n me."


"You know what happens once you start gettin' them crow's-feet . . ."

Gemma whirled about and gave Malachi the evil eye. "Don't go thinkin' I won't hurt you just because you're all bandaged up."


Noah got up and paced the porch until Tal came back outside. "Doc, you have any problem gettin' your schoolin'?"

Tal shrugged and leaned against the porch rail. "No more'n most, I guess. There's a lot to learn. Why? You thinkin' about goin' to college?"

You could have heard a pin drop on that front porch. Never, and I mean never, in all the days Calloway had been on the map, had there ever been a single person, white or black, to step foot at a college. The very idea of that mark being made by a colored boy was a surefire way to start war.


And Noah knew it.


He looked at his feet and kicked the heel of one shoe against the toe of another. "Ain't possible. I was just wonderin' aloud, is all."


"What do you mean it ain't possible? All's you've got to do is work hard. You can get scholarships and things."

But Noah took a look at his brother, whose face was hard and tight-lipped, and nodded toward the road. "Nah, there ain't no use talkin' over it. We'd best get home, anyhow."

Tal didn't push the subject. He just picked his hat up off the porch swing and plopped it on his head. "Miss Jessie, Miss Gemma, it was a fine pleasure to meet you and a kindness for you to give us a hand."

"You should stop by sometime and meet my parents," I said. "They're off visitin', but I'm sure they'd be right happy to know you."

"I'm sure I'd be right happy to know them, too." He turned his attention to Gemma. "You said you worked for a doctor?"

"I worked for Doc Mabley. He was a white doctor. Died some two months ago."

"He let you assist?"

"Only with the colored patients. Doc Mabley was kind enough to help some of them out when they needed it. Otherwise I kept his records, kept up his stock."

"Well, I'll tell you, Miss Gemma, I could sure use some help if you'd be obliged. An assistant would be a good set of extra hands, and I could use someone known around here to make my introductions."

Gemma eyed him before slowly nodding. "Reckon I could."

"Wouldn't be much pay, now, you know. Ain't likely to get much in the way of fees from the patients I'll be treatin'."
Have something to say about this article? Leave your comment via Facebook below!
advertise with us
Example: "Gen 1:1" "John 3" "Moses" "trust"
Advanced Search
Listen to Your Favorite Pastors