Catching Moondrops
Jennifer Erin Valent, Author
Wednesday, October 27, 2010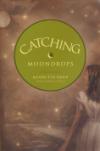 "Don't matter so long as I have good work to put my hands to."


"That it would be. My office is right across the street from the Jarvis house."

Malachi snorted. "Shack's more like it."

"Room enough for me," Tal said. Then to Gemma, "You think you could stop in sometime this week to talk it over?"

"I can come day after tomorrow if that suits."

"Nine o'clock too early?"

"No, sir. I've kept farm hours all my life."

He grinned at her. "Nine o'clock then?"

"Nine o'clock."

Malachi watched the two of them with his swollen eyes, a look of disgust growing more evident on his face. He'd made no secret over the past year about his admiration for Gemma, and the unmistakable attraction that was growing between her and Tal was clearly turning his stomach.

"Mind if we go home?" he muttered. "Before I fall down dead or somethin'?"

Gemma tore her eyes away from Tal to roll them at Malachi. "Would serve you right if you did."

"And on that cheery note—" Malachi groaned on his way down the steps—"I'll bid you ladies a fine evenin'."

I gave Noah a playful whack to the head, but he ducked, so I only clipped the top. "Luke will be back home tomorrow evenin'. He'll be itchin' to see you, I'm sure."

"I'm itchin' to see him." He took the steps in one leap, tossing dust up when he landed. "You tell him to come on by and see us real soon."

"And tell him to bring his cards," Malachi added. "He owes me a poker rematch."

I squinted at him suspiciously. "Only if you play for beans."

"I hate beans."

Malachi leaned on Tal for support, and Noah scurried to catch up and help. I watched them go, but I wasn't thinking much about them. I was thinking about Luke. It had been two months since he'd left to collect customers for his furniture-making business, and every day had seemed like an eternity.

The very thought of him got my stomach butterflies to fluttering, but one look at Gemma told me it was another man who had stolen her attention. "That Doc Pritchett's a fine man." I smirked at her. "Looks about twenty-five or so."

"So?"

"Good marryin' age."

She crossed her arms defiantly. "Jessilyn Lassiter, what's that got to do with anythin'?"

"Only what I said. I'm only statin' fact."

"Mm-hm. I hear ya. You'd be better off keepin' your facts to yourself."

She grabbed the first aid box and headed inside, but the sound of that door slamming told me I'd got to her.

It told me Tal Pritchett had got to her too.


Catching Moondrops
Copyright © 2010 by Jennifer Erin Valent. All rights reserved.
Tyndale House Publishers, Inc.
www.tyndale.com
Jennifer Erin Valent is the 2007 winner of the Christian Writers Guild's Operation First Novel contest. A lifelong resident of the South, her surroundings help to color the scenes and characters she writes. In fact, the childhood memory of a dilapidated Ku Klux Klan billboard inspired her portrayal of Depression-era racial prejudice in Fireflies in December. For more information, please visit www.jennifervalent.com.


Have something to say about this article? Leave your comment via Facebook below!
advertise with us
Example: "Gen 1:1" "John 3" "Moses" "trust"
Advanced Search
Listen to Your Favorite Pastors