Crossroads: Navigating Your Calling and Career
Colin Creel, Author
Thursday, April 03, 2008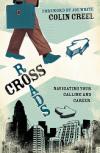 EDITOR'S NOTE: The following is an excerpt from Crossroads: Your Calling and Career by Colin Creel (Crossway Books).
Part 1 Calling
Calling—A Definition
When I hear the word call or calling, many different ideas scatter across my mind. Thus, for the purpose of clarity, allow me to elaborate on the component of the call that will serve as the focal point in this book. Most scholars agree that the call of God contains at least two primary arms and perhaps three arms. R. Paul Stevens suggests the three-components option: "the call to belong to God, the call to be God's people in life, and the call to do God's work."1 Os Guinness collapses Stevens's second and third callings into one: "our secondary calling, considering who God is as sovereign, is that everyone, everywhere, and in everything should think, speak, live and act entirely for him. We can therefore properly say as a matter of secondary calling that we are called to homemaking or to the practice of law or to art history."2 In other words, as long as you are serving Christ in your thoughts, your words, and your actions, your secondary calling takes all shapes and sizes depending on your affinities, abilities, and opportunities (which will be discussed in a later chapter).
As Christians our primary calling is "to belong to God." We are called to be God's people on this earth. Guinness says, "We are called to someone (God), not to something (such as motherhood, politics, or teaching) or to somewhere (such as the inner city or Outer Mongolia)."3 This calling focuses on our discipleship and on the fact that "the promise is for you and your children and for all who are far off—for all whom the Lord our God will call" (Acts 2:39). As children of God, we understand that we are works in progress with feet of clay and that we continually need to "press on toward the goal to win the prize for which God has called [us] heavenward in Christ Jesus" (Philippians 3:14). Our secondary callings only have meaning because we have a primary calling. There is only one primary calling for Christians, whereas there are potentially many secondary callings for each of us. For instance, I am called to be a teacher, a coach, a writer, a husband, and hopefully someday a father. These secondary callings may change throughout your lifetime. For instance, while I was in college my secondary calling was first and foremost to honor God in my academics. Too often I fell short of that goal, but it was a goal nonetheless.
Most people find some secondary callings that will never change throughout their lifetime regardless of their situations or surroundings. For example, my friend Charlie is a teacher at heart. Even though he is currently pursuing his Master's in church history, he always takes a great deal of pride and thoroughness to ensure that others understand whatever he is teaching, whether it's the rules to a new game or how to find a certain restaurant. Our primary calling is "to belong to God," and our secondary callings are more commonly referred to as our "work."
Historically, the term calling is often misused. My friend Andrew Boyd would say he is called into the ministry of Young Life, which is certainly true as evidenced by his accompanying gifts and affirmation from all who know him. But if my friend Jimbo were to say he was called into finance because of his analytical mind, those same people who nodded their head in affirmation for Andrew would smirk at Jimbo. Why? There is an underlying assumption that calling only occurs within the clergy, and in addition most presuppose a hierarchy of callings; to be officially called, you must be in "full-time ministry." Throughout my life many close to me have often questioned why I am not a pastor, or in other words why I have not chosen to serve in "full-time ministry." A long-time friend and mentor, Jim Reed, once said to me, "If you can do anything else, then do not go into traditional full-time ministry." These wise words have guided me through the years.
Have something to say about this article? Leave your comment via Facebook below!
advertise with us
Example: "Gen 1:1" "John 3" "Moses" "trust"
Advanced Search
Listen to Your Favorite Pastors