Crossroads: Navigating Your Calling and Career
Colin Creel, Author
Thursday, April 03, 2008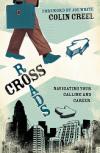 One of my core beliefs, then and now, is that every entity incorporated by the state should serve the needs of society in an ethical and economically healthy manner. The same goal is appropriate for both profit-making and not-for-profit business organizations. My views on this point are based on biblical principles, starting with the Creation story in the Bible.
The Creation story begins with God working. He is creating the universe. He then creates mankind in His own image. He assigned humans to manage the Earth and all the animals, plants, and other resources it contained. God gave us the capability and authority to work. Through the act of Creation, He showed us how to undertake this responsibility. Genesis 2:5 says, "... and there was not a man to till the ground." This implies that one of the reasons mankind exists is to work.
Work itself was not the goal of life. We were not placed in the Garden purely to work. The Bible says that we were created to have a relationship with God and to honor Him. Work is one of the ways we honor or "glorify" God. Humankind's first important job description was to manage the Earth and all that comes from God's creation. I believe this includes the ideas, services, and products that come from the imaginations of people. We honor God by furthering His creation. Work should be an act of worship to God. God is pleased when people steward their talents and energy to achieve these ends.
The Bible does not appear to give priorities to the various kinds of stewardship or work. All kinds of production and management activities honor God. If the work is seen by the worker as something accomplished for God and meeting a need in society, it is pleasing to God. Some roles that modern society tends to see as less valuable and mundane—animal husbandry and tilling the soil, for instance—are specifically mentioned as worthy endeavors in the Garden. Isn't it logical that all work that results in food, clothing, shelter, rest or recreation, beauty, and a host of other worthy ends can be acts of worship to God and seen as valuable contributions to society? Are these not activities that can be as sacred as rearing children, teaching school, or even carrying out priestly duties?
Though I often fail to live up to God's highest standards, I realize that my approach to the job is consistent with the expectation God places on all my daily work. God does not differentiate among types of work. Halfhearted efforts and sloppy work do not honor God. He expects me to use my best efforts, talents, and skills in every task I undertake, whatever its importance.
(From Joy at Work (Seattle: PVG, 2006), used by permission.)
POINTS TO PONDER
1. How does Os Guinness's definition of calling align with yours? "Calling is truth that God calls us to himself so decisively that everything we are, everything we do, and everything we have is invested with a special devotion and dynamism lived out as a response to his summons and service."6
2. Read Matthew 28:16-20
3. How does this passage align with our calling?
NOTES
1R. Paul Stevens, The Other Six Days (Grand Rapids, MI: Eerdmans, 1999), p. 88.
2Os Guinness, The Call (Nashville: Word, 1998), p. 31.
3Ibid.
4Douglas Sherman and William Hendricks, Your Work Matters to God (Colorado Springs: NavPress, 1987), p. 77.
5Cornelius Plantinga Jr., Engaging God's Word: A Christian Vision of Faith, Learning, and Living (Grand Rapids, MI: Eerdmans, 2002), p. 121.
6Guinness, The Call, p. 4.

Copyright © 2008 by Colin Creel. Published by Crossway Books, a publishing ministry of Good News Publishers, 1300 Crescent Street Wheaton, Illinois 60187. All rights reserved. No part of this publication may be reproduced, stored in a retrieval system or transmitted in any form by any means, electronic, mechanical, photocopy, recording or otherwise, without the prior permission of the publisher, except as provided for by USA copyright law.

Have something to say about this article? Leave your comment via Facebook below!
advertise with us
Example: "Gen 1:1" "John 3" "Moses" "trust"
Advanced Search
Listen to Your Favorite Pastors