Donald Miller: Writing His Own Life Story
Laura MacCorkle, Crosswalk.com Senior Editor
Thursday, September 17, 2009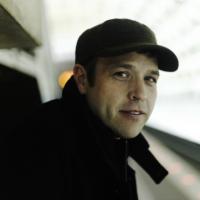 How did you learn to write a screenplay?
I took a couple of courses, and I learned a lot from a seminar actually with Robert McKee—he's sort of a guru of storytelling. I wrote the movie, wrote a television series that will be on the Halogen network and wrote a novel and all of that combined helped me understand how story actually works.
Who did you work with on the film?
Steve Taylor is the director of the film. A guy named Marshall Allman is playing me in the movie. He was the kid in the movie Hostage with Bruce Willis, and he currently stars in the television series Prison Break. Nashville, L.A., Houston and Portland are the locations.
Will you be in the film at all?
I play a cameo. There's a scene in the movie where kids are at a book reading at a bookstore, and they're making fun of the author and they think his writing is absurd. And I'm the author. Here's what's great: the character who plays me heckles me, which I just think is great.
Were there any parts of your life that the filmmakers wanted to change that you felt very strongly about?
No, because they were paying me [laughs]. We wanted to make a really entertaining movie. I had seen Running with Scissors which was a movie made out of Augusten Burroughs' memoir. The memoir was great, and the movie was awful because they basically portrayed the book. And you can't do that. It's very different on-screen. So I went into this thinking, "I don't want anyone thinking that this movie really stunk. It was true to the book, but it wasn't a very good movie." I want people walking out of the movie thinking, "That was really funny and really good and made me think and I felt a lot and I identified with a lot during the film."
So we fictionalized all of it. That said, the book itself is a series of essays, so you can't make a story out of it anyway. But what you'll probably do is watch the film and say, "You know, I believe that that character in that movie would have written Blue Like Jazz." We've shown the movie to super-fans of the book. And we've let people read the screenplay, and nobody's noticed that there's anything different. And yet there's only one scene in the movie that's in the book, and that's even drastically changed. So that makes you wonder, "So what's the relation?" It's the same characters having similar experiences. A good example would be the book Fast Food Nation, which was nonfiction. But they turned it into a movie, and they made a story out of the ideas that were presented.
What is the release date for the film?
The movie is coming out in early 2010. Probably in February.
When did you get the idea to write A Million Miles in a Thousand Years? Was it before, during or after the filmmaking process?
It was a slow evolution. While we were writing the screenplay, it began to be so funny … you know, editing my life. I just thought this would just make a funny book. And then when I began to study story—because I studied story while writing the screenplay and even after—I started seeing all of these ideas that related to life. And I thought not only would this be a funny book, it would be a really meaningful book and then began to write it based on that. So in the middle of the screenplay process and after, it began to evolve.
You're going on a 65-city tour this fall in support of A Million Miles in a Thousand Years. What will this be like?
Susan Isaacs, who's written a book called Angry Conversations with God, will also be there. But the idea is to sort of have a literary evening that would be very entertaining and humorous and fun. We're treating it basically like a concert with musicians, except there will be writers. And then we'll also show the trailer from the movie at every stop.
Have something to say about this article? Leave your comment via Facebook below!
advertise with us
Example: "Gen 1:1" "John 3" "Moses" "trust"
Advanced Search
Listen to Your Favorite Pastors