Donald Miller: Writing His Own Life Story
Laura MacCorkle, Crosswalk.com Senior Editor
Thursday, September 17, 2009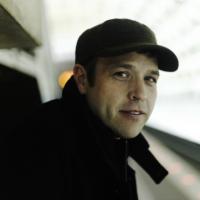 Had you wanted to write fiction before this filmmaking process or did that inspire you to write fiction?
I wanted to write fiction before. I'm so glad I didn't, even though I did write a novel. It was awful, because I didn't understand how fiction worked. I didn't understand the elements of story. So I'm glad we did all of this. I wanted to write fiction before, but now that I've done all of this, the work will be better. I think. I hope so.
Will you plan differently when writing fiction as opposed to nonfiction?
With nonfiction, I don't have an outline. I write myself into the book and then figure out what the book's about as I'm getting in to it and then hone it in and then revise it. So it feels like it's about whatever it's about from the beginning.
What's interesting is the way I'll approach fiction is I'll probably spend five or six months creating a story with a team of people. I'll invite people in to the office and we'll go over to the white board and figure out every turn of the story. And then once you do that, the story writes itself. You sit down and you go through index cards, and you flesh out the index cards.
Do you already have a story in mind?
I have several. We bought SavetheKitten.com because there's a funny story that we want to do about that. We bought BuytheWhiteHouse.com because we have this idea of writing a novel about voter fraud and all the elements of that. Kind of a thriller story. Probably 2011 is when I'll start working on those. Nothing like planning ahead!
Besides writing, you've also started something called The Mentoring Project. Would you share a little about that and why it's important?
We started a mentoring program at my church in Portland where we mentor about 65 kids. Once we started the program, then we started programs at other churches and our goal is to have 1,000 churches have mentoring programs within them. And that's only our initial goal. We want to be able to mentor millions of kids. There are 27 million kids growing up without dads and there are 360,000 churches. And so if many of those churches would have a mentoring program, we could shut down prisons in this country because 85% of guys in prison grew up without dads. So we feel the Church can meet a very tangible need in a short period of time.
A church signs up. We equip, we train, we work very intimately with that church to start the program. We almost run the program for a little while, then turn it over to the church as their program. And we work with them to shape the program. Do they want to partner with a local elementary school? Do they only want to mentor the kids who are already actually coming to the church? Because a lot of kids without dads are already attending these churches. So there are essentially many options for churches.
We run the program as a community. So the group would have a group of men mentoring a group of boys. The mentor has a specific child that he's working with. They could do things like attend baseball games together, go camping together, go hiking together and these kinds of things. They would get involved in each other's lives. There is a relational need. The kid is struggling with "Do I matter?" And the relationship helps to take care of this need.
We also want these young men to learn things like table etiquette, how to tie a tie, how to talk to a woman. These are things that these kids don't know and don't yet understand. Nobody will teach them to tie a tie if they grew up without a dad. Other things like the basics of fishing and these kind of things that young men are probably not going to learn without fathers. It's just a very relational ministry, and there's a point person at each church who is watching and monitoring the relationships as they develop.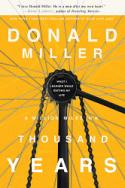 Donald Miller takes to the road this fall, visiting 65 cities by tour bus, to launch A Million Miles in a Thousand Years: What I Learned While Editing My Life (Thomas Nelson, $19.99 hardcover, October 2009). "Donald Miller On Tour: An Evening with Donald Miller" will give fans the opportunity to hear Donald talk about his book and how his life changed while making the film based on Blue Like Jazz.
For more information about the tour, please visit amillionmiles.com. To read more about Donald, his newest book and the upcoming film based on Blue Like Jazz, please visit his personal blog at donmilleris.com.
Have something to say about this article? Leave your comment via Facebook below!
advertise with us
Example: "Gen 1:1" "John 3" "Moses" "trust"
Advanced Search
Listen to Your Favorite Pastors