Embracing Grace, Author Dives Into Christian Marketplace
Paula Moldenhauer, Contributing Writer
Friday, September 22, 2006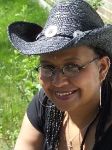 Author Claudia Mair Burney didn't think she'd publish her novels in the Christian market. In her mind, CBA [Christian Booksellers Association] publishing was for white women who lived perfect lives. It wasn't for a black woman who'd overcome tremendous abuse and struggled with disabling depression. But one day, during a time of intense discouragement, Burney sat in a hospital lobby and read Today's Christian Woman. Inspired, she clutched it to her heart and told God that if He'd let her write for Him, she'd write for broken people like herself.
When she whispered that prayer, Burney had no idea what the Lord had in store. In 2004, she started a blog where she poured out her struggles, her love for Jesus, and her passion to live in His grace. Inspired by Brennan Manning's book, "The Ragamuffin Gospel," she called herself the Ragamuffin Diva. From there, the rest is history. ...
---
It's the dream of every writer to be "discovered" as you were. Tell us the saga of that first book contract.
I was a big ol' mess at the time – disenfranchised from church and much of life. I loved writing, but felt unworthy to write for Jesus. To me, Christian women writers were all perfect: homeschooling moms with husbands who pastored a little white church on a hill. Even if they weren't, they seemed different from me. I had chronic, disabling depression, three suicide attempts, and a husband who struggled with drug and alcohol addictions. I certainly couldn't write for God, but my heart wanted it so.
Soon after reading that issue of Today's Christian Woman, I started my blog, the Ragamuffin Diva. A talented novelist liked my blog and told her publisher he needed to look at it. Amazingly, he did, and wrote me cold, asking if I'd like to write a book for his house. It didn't work out to publish there. He quit a few days after I finished the book, but he ended up becoming a literary agent, taking me on as one of his first clients, and selling "Murder, Mayhem, and a Fine Man" to NavPress within months. God is awesome. Truly.
Could you give readers an idea of what "Murder, Mayhem, and a Fine Man" is about?
It's about a woman who walled herself off from the abundant life Jesus had for her, and how a red dress, a fine man, and a mysterious murder impact her life and force her to make changes. Changes like letting love in and letting go of the past. It's funny, funky, and has CSI stuff. It's the book I wished I could have read.
You said that there is something "magical and perfect" about writing a story and that your life would be impoverished without fiction. You first longed to write fiction when you were eleven.
Yes, I walking down the hall at school. There was a slip of paper on the floor and I was compelled to pick it up. It must have been a God thing. Of course I didn't think it was then. It had dialogue on it from a play and I thought, "Wow. I could write this." So I wrote a play, and my teacher, Mr. Wilson, let me perform it. Later, when I dropped out of high school, it was Mr. Wilson that persuaded me to go back. He even offered me a scholarship.
After you accepted Jesus, you felt fiction wasn't spiritual enough and quit writing your stories. Why? What happened that allowed you to write fiction again?
I didn't grow up in a book lover's house. My mother loved [Edgar Allan] Poe, and old poetry, but there weren't many books to choose from. Unfortunately, there were some pornographic novels, and as a curious eight-year-old I read them. I can't tell you the damage those books did to my soul. I'm still casting off the muck. So, there was guilt about reading anything not "Scripture" in my early Christian life. I needed stories, though. At fourteen, I met my friend Keysha, and "fiction" came back into my life because I told her my stories.
Have something to say about this article? Leave your comment via Facebook below!
advertise with us
Example: "Gen 1:1" "John 3" "Moses" "trust"
Advanced Search
Listen to Your Favorite Pastors