Illinois Catholic Bishops Caution Against Left Behind Books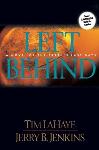 The wildly popular "Left Behind" book series may be a good read but it is bad theology, the Roman Catholic bishops of Illinois have told the state's 3.8 million Catholics.
The state's six diocesan bishops urged Catholic libraries, bookstores, schools and parishes to no longer carry the "anti-Catholic" series because the 11 books contain a view of the end of the world that is not supported by Catholic teaching.
"When Jesus told us to be alert and ready for his return, he also warned there would be false prophets," the bishops said in a statement. "One of the most attractively marketed recent false `prophets' has been the `Left Behind' series."
The bishops said they were prompted to speak out because lay Catholics read the books and started to ask questions, and because the books' publisher, Tyndale House Publishers, is headquartered in Carol Stream in their home state.
Since their debut in 1995, the books have sold 43 million copies and spawned a line of related "Left Behind" movies, children's books and Bibles. The series' newest installment, "Armageddon," has spent the last seven weeks on the New York Times best-seller list.
The books by Jerry Jenkins and Tim LaHaye are a fictional account of what happens after the rapture, when Christians are whisked away to heaven before a seven-year period of tribulation that precedes Jesus' final judgment and a literal 1,000-year reign.
The "Left Behind" view of the "end times," known as "premillennial dispensationalism," is based on a literal interpretation of the Book of Revelation that is especially popular among evangelical Protestants.
The Catholic Church, however, does not believe in a rapture of the church. Instead, it teaches that God's eternal kingdom will be established at the end of history when Jesus returns for the final judgment.
The bishops labeled the books "anti-Catholic" for their treatment of Catholic characters, such as a pope who is swept up in the rapture after he embraces Protestant teachings, and an American cardinal who becomes the chief accomplice of the Antichrist.
The bishops called the books a "thinly guised polemic against the Catholic Church" that has left Catholic children confused and frightened. "There is also real danger that Catholics persuaded by this agenda may judge other people on spiritual fitness for the `rapture,'" the bishops said.
The authors, meanwhile, defended their books. "Our books are not anti-Catholic," LaHaye said in a statement. "In fact, we have many faithful Catholic readers and friends." Jenkins and LaHaye estimate that 8 percent of their readers are Catholic.
Dan Balow, the series' development director for Tyndale, downplayed the dispute, saying Catholics and Protestants have disagreed on many theological issues. He also asked why it took the bishops eight years to criticize the books.
What really matters, he said, is whether a person has accepted Jesus Christ as savior. "If a person hasn't done that, no matter what church they belong to, no matter what theology they believe in, they will be left behind," he said.
It's not the first time the "Left Behind" theology has come under fire. In 2001, the Rev. A.L. Barry, the late president of the Lutheran Church-Missouri Synod, said the books portrayed a vision of "confusion, chaos and hysteria" that is inconsistent with Scripture. Later that year, the Presbyterian Church (USA) said the books' theology is "not in accord" with its understanding of the end times.
Carl Olson, a Catholic convert whose new book "Will Catholics Be Left Behind?" critiques the "Left Behind" theology, said LaHaye and Jenkins have used their books to paint Catholics in a bad light.
"(LaHaye) is an anti-Catholic, and I don't use that term loosely," Olson said. "He's a man who ... propagates and spreads ideas and stereotypes that are contrary to common sense and factual evidence, and does so to disparage Catholic practices and teaching, and does it in an unfair way."
LaHaye, an evangelical minister who lives in Palm Springs, Calif., told the Chicago Tribune that "we want to win people to Christ in any way we can, and we would think the bishops would be for that endeavor because there are millions of people without a church."

© 2003 Religion News Service
Have something to say about this article? Leave your comment via Facebook below!
advertise with us
Example: "Gen 1:1" "John 3" "Moses" "trust"
Advanced Search
Listen to Your Favorite Pastors