Jesus as the Son of Man
Mark D. Roberts
Thursday, February 13, 2003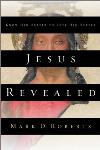 In some of his sayings, Jesus reflected the Jewish vision of a glorious Son of Man who appears at the climax of history to execute divine judgment:
But when the Son of Man comes in his glory and all the angels with him, then he will sit upon his glorious throne.  All the nations will be gathered in his presence, and he will separate them as a shepherd separates the sheep from the goats.  (Matthew 25:31-32)

And then at last, the sign of the coming of the Son of Man will appear in the heavens, and there will be deep mourning among all the nations of the earth.  And they will see the Son of Man arrive on the clouds of heaven with power and great glory.  (Matthew 24:30)
Jesus may not have envisioned the Son of Man flying in the sky and spewing fire from his mouth, but heavenly fireworks do figure in his future:  "For as the lightning lights up the entire sky, so it will be when the Son of Man comes" (Matthew) 24:27).
If these were the only things Jesus had said about the Son of Man, we would conclude that he, like Daniel and other Jewish visionaries, prophesied the future coming of a superhuman being who shared God's glory and authority.  We would probably not, however, interpret Jesus' statements about the Son of Man as referring to himself.  Yet in other passages from the Gospels, Jesus quite clearly used the title "Son of Man" where he might just as well has said "I."  For example, when a man promised to follow Jesus wherever he went, Jesus responded:  "Foxes have holes, and birds of the air have nests; but the Son of Man has nowhere to lay his head" (Matthew 8:19-20, NRSV).  Or when Jesus wanted to know what people thought of him, he asked his disciples, "Who do people say that the Son of Man is?" (Matthew 16: 13).
As I read these passages I'm reminded of Arthur Fonzarelli from the classic television hit Happy Days.  "Fonzie," as he was called by his friends, rarely used the first person singular pronoun.  If he was dragging some poor soul into the men's restroom of Arnold's Drive-In to straighten the kid out, Fonzie would never say, "I'm takin' you to my office."  Rather, he'd say, "The Fonz is takin' you to his office."  Like a judge who speaks of himself as "the court," Arthur Fonzarelli always referred to himself as "The Fonz."  His peculiar language gave him an aura of intrigue and authority.  Likewise with Jesus.  When he referred to himself as "the Son of Man," Jesus drew the attention of his listeners, making them wonder just what sort of man he was.  He implied that, among other things, he shared the very authority of God."10
The Suffering Son of Man
Jesus inspired the greatest wonderment—and puzzlement—by predicting that, as the Son of Man, he would suffer, even to the point of death.  These predictions perplexed all who heard him, including his closest disciples.  For Jews inspired by Daniel's vision, the Son of Man would exercise divine power and share in divine glory.  He would reward others who had suffered, but the Son of Man himself would never suffer.  That would be inconsistent with his supernatural character and his superlative authority.  According to Jesus, however, suffering lay at the heart of his vocation as Son of Man.  It's no wonder that his words confused his listeners. 
In one of the most dramatic scenes in the gospel of Mark, Jesus asked his disciples who they thought he was.  "You are the Messiah," answered Peter boldly (Mark 8:29).  But then Jesus began to teach them that he, as the Son of Man, "must undergo great suffering, and be rejected by the elders, the chief priests, and the scribes, and be killed, and after three days rise again" (Mark 8:31, NRSV).  This revelation horrified Peter, who actually rebuked his master.  Jesus responded with a stunning rebuke of his own:  "Get away from me, Satan!  You are seeing things merely from a human point of view, not from God's" (Mark 8:33).
Have something to say about this article? Leave your comment via Facebook below!
advertise with us
Example: "Gen 1:1" "John 3" "Moses" "trust"
Advanced Search
Listen to Your Favorite Pastors