Jesus Christ, The Provocative Teacher
Tuesday, February 28, 2006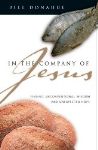 Let's look closely at this provocative teacher, this disturbing and heart-rending communicator. But first, a caution. It can be tempting to simply dissect Jesus' words, much like the religious and political elite of this day. Of course, it's okay to begin there, to pick his teaching apart, slice his words into pieces with our exegetical scalpels and scrutinize them under a literary microscope. But if we stop there we fall prey to an old trap – gathering knowledge to satisfy our curiosity or worse, harnessing information to be used as a sword for intellectual jousting matches with friends or critics. We may win the war of words or congratulate ourselves on our ability to think deeply, but in reality, we lose either way. We will find ourselves forever parsing the message yet never encountering the messenger. I have been there – and it is a cold, stale place to be.
In a New Testament class in seminary, we were studying 1 Corinthians 13, the "love chapter." The substitute professor that day was caught off-guard by a question, and soon we were off on a rabbit trail, miles away from the point of the passage. "What are the tongues of angels, and what do they sound like?" the student asked, referring to verse 1. For forty minutes students offered a variety of possibilities based on their personal study of the text. There were seven scholarly views on the subject, if I recall correctly, and we debated every one of them. I found myself sucked into the controversy. When the class ended, the irony struck me. How foolish. No one knows what the tongue of an angel sounds like. That's not the point. 1 Corinthians 13 is about love. Yet I and others had become clanging cymbals, each of us clamoring to prove our point while ignoring the love we had been called to embrace. We overlooked love, and never encountered the Lover.
So I have a challenge for you. Try to approach Jesus' teaching by reaching beyond the purely analytical toward the conversational and even the transformational. Ignore the minutiae. Courageously ask, "What is my response to this? How do I react when Jesus teaches this way? What questions do I have for him? How does this teaching provoke me to action, anger, sadness, frustration or perhaps awe? Do I find myself moving toward Jesus, or turning away? In either instance, why?"
If you authentically engage in dialogue with his story and his words, I suspect you will find yourself encountering the real Jesus. After all, he didn't just bring a message – he became the message. Or as Eugene Peterson translates it, "The Word became flesh and blood, and moved into the neighborhood" (John 1:14 "The Message").
As you read the stories of Jesus in the Bible, be aware that a few jaw-dropping experiences may lie ahead. Don't try to prepare for them; it will spoil the adventure. Just be present, available and attentive. In certain moments, perhaps when you least expect it, his words will leap off the page, prodding and provoking, calling you to act or to choose. "He who has an ear, let him hear" (Revelation 13:9).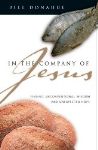 Taken from "In the Company of Jesus" by Bill Donahue. © 2005 by Bill Donahue. Used by permission of InterVarsity Press, P.O. Box 1400, Downers Grove, IL 60515-1426. www.ivpress.com
Bill Donahue (Ph.D., adult education) is vice president of small group ministries with the Willow Creek Association, based in South Barrington, Illinois. He teaches at several seminaries, and has written and edited many small group studies, including the Interactions series, the New Community series and the Bible 101 series. Donahue's books include "Leading Life-Changing Small Groups", "Foundations", "Parables and Prophecy", and, with co-author Russ Robinson, "Building a Church of Small Groups", "The 7 Deadly Sins of Small Group Ministry" and "Walking the Small Group Tightrope."
Have something to say about this article? Leave your comment via Facebook below!
advertise with us
Example: "Gen 1:1" "John 3" "Moses" "trust"
Advanced Search
Listen to Your Favorite Pastors