Living the Dream: Author Patti Callahan Henry
Annabelle Robertson, Contributing Writer
Friday, June 01, 2007

Why did you opt for a secular publisher instead of a Christian one?
It wasn't a conscious decision at the time. My goal was to find the editor and publishing house that understood my work and was excited about the potential for future work—and that was Penguin/NAL.
You grew up in the suburbs of Philadelphia, spent your summers in Cape Cold, Miss., and attended high school in South Florida. Now you live in Atlanta, Ga. Yet you always set your books in the Lowcountry of South Carolina. Why is that?
In the Lowcountry, I found that my heart slowed down. It offered me not only peace and quiet, but was also reminiscent of my days in Cape Cold—those slow summers where kids could be kids. The Lowcountry setting has worked well for my stories as the land is a character and moves the story forward.
What does the writing process involve for you? Where do you begin, and how do you get your ideas?
I begin with a 'what if' and the characters are usually wrapped up in that 'what if'. Then I start to write the story and thoughts of the characters. I wish I was better about outlining and pre-plotting, but my mind seems to work through the story as I write. My ideas and inspiration come through the writing; only in the work do I know where the work is going.
Like most authors, you're often on the road or at home, working on a book. How does this affect your family life?
Fortunately, I'm at home the majority of the time. My traveling is limited to intermittent weekends and then a book tour at book release. I work when the kids are in school or asleep. Home is my priority, and I work the writing and traveling around family. I've been at home full time since my firstborn arrived fourteen years ago, and a book tour is hard on all of us (I'm gone four or five days at a time for a few weeks). But then the rest of the year is me bugging them all day every day!
Now that you're a mother and a successful author, are you finally living the dream?
In the chaos of writing, publishing, and raising a family, I always try to step back and take a look at where I am and be grateful for this journey, instead of trying to figure out what is next. Publishing is a strange business; you're always working on something way out in the future, and it's easy to forget to be grateful for what I have right now, which is that my fourth novel on the shelves.
Looking back, is there anything you would do differently?
No. I can't think of anything—this is a long journey and I'm just taking it step by step.
What are the answers to the three questions you ask in your book?
Everyone has to answer the questions for themselves. It's great fodder for book group discussions.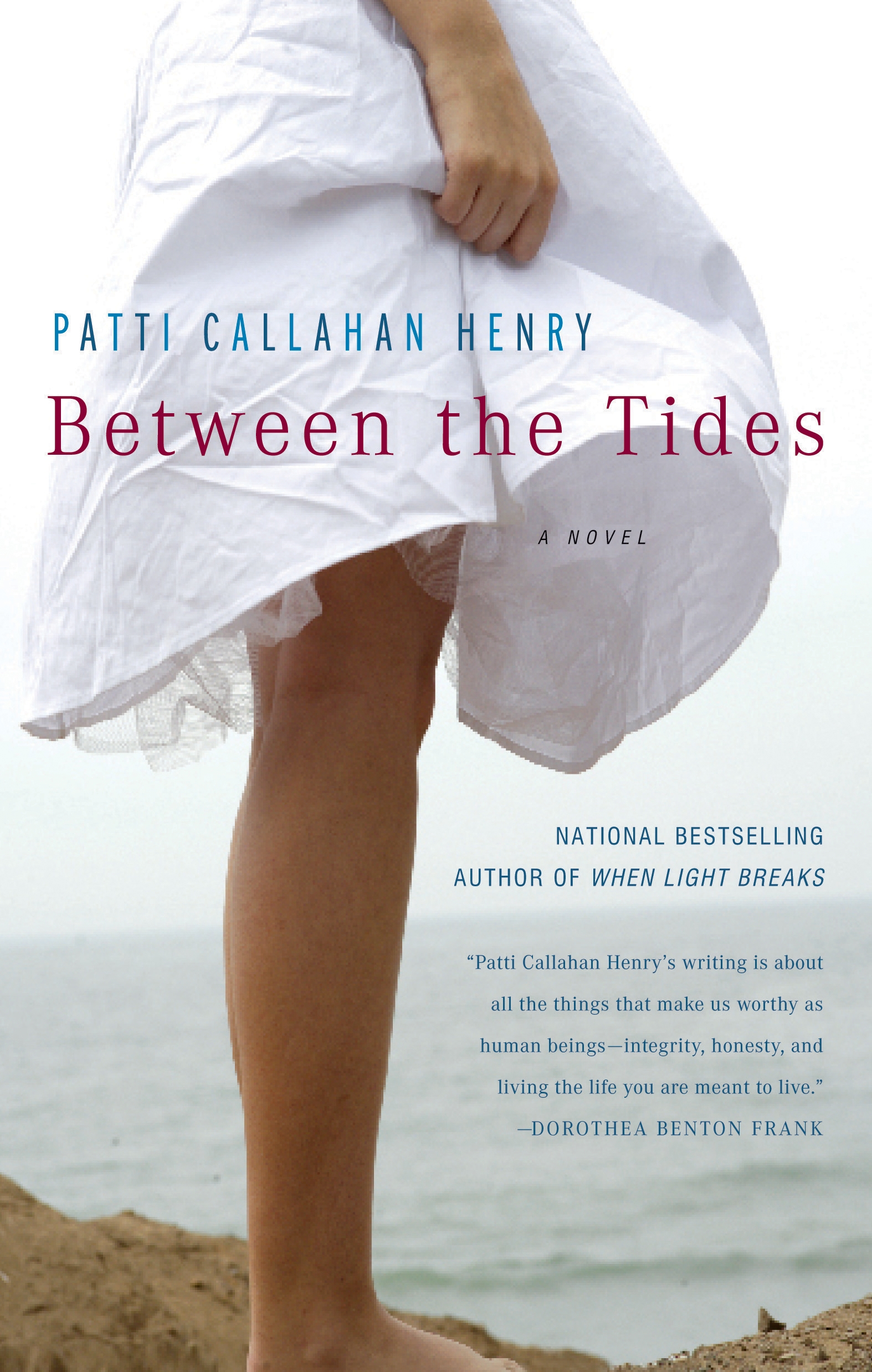 Between the Tides releases on June 5, 2007 from Penguin/New American Library. For more information about Patti Callahan Henry, please visit her web site at www.patticallahanhenry.com.

Have something to say about this article? Leave your comment via Facebook below!
advertise with us
Example: "Gen 1:1" "John 3" "Moses" "trust"
Advanced Search
Listen to Your Favorite Pastors