Poison in Our Libraries
Steve Crampton, AgapePress
Tuesday, June 20, 2006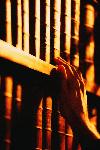 Not Only in Arkansas
Similar battles are erupting elsewhere in the U.S. In Maine, for example, Orono High School has reaffirmed its commitment to allow the use of the sexually explicit book, "Girl Interrupted," as part of the ninth-grade English curriculum.
The novel, written by Susanna Kaysen, is not fit reading for high school students, argued many parents and local residents. "It's a book about an 18-year-old who ends up in a mental asylum and has a number of conversations with mentally disturbed people – conversations of the most graphic sort, especially sexually," said Michael Heath, head of the Christian Civic League of Maine. "The f-word [appears] 30 times on one page, and this is being given to freshmen in high school as literature. It's absolutely horrifying."
In Overland Park, Kansas, parents are organizing to protest the Blue Valley School District's inclusion in its curriculum of numerous books containing explicit material, according to WorldNetDaily.  One parent, Janet Harmon, objected to a book her freshman son was reading, which contained "references to oral sex and homosexuality," she said.
The AFA Center for Law & Policy has agreed to represent Taylor and other Fayetteville parents in a federal lawsuit seeking to protect their constitutional rights to oversee the education of their children.
But it won't be easy. A federal judge in Fayettteville has recently ruled in a similar case that restricting access of library books only to students who have obtained parental permission infringes upon the First Amendment rights of the students.
This adverse ruling means that in all likelihood, in order to prevail in this matter, the case will have to be taken all the way to the Eighth U.S. Circuit Court of Appeals – and perhaps to the U.S. Supreme Court.
Websites Provide Help for Parents Dealing with School Libraries
A number of helpful websites have been established for parents and other adults who are concerned about the content of books in their children's school libraries.  A few are listed here to help parents get started, but there are a growing number of websites with valuable information. Many of them contain lists of commonly used books and samples of objectionable content, but also ideas for further action if these books are found, and links to other websites.  However, visitors to these sites should be cautious, since the content of these books is extremely offensive.
What should you do if you find that your school library or your child's reading requirements have begun to include books with explicit content? Parents Against Bad Books in School has some helpful options, including the following questions that a parent can ask a principal or school administrator:
What are the course/library objectives?

Were any alternative books available and/or considered to achieve the course/library objectives? If so, what were they?

What sources were consulted in identifying potential alternative books to achieve the course/library objectives?

If other books were available and/or considered, why was this book selected and all other books rejected?

If less controversial books were considered and rejected, explain why.

What is the name and position of the individual who approved the book for school system use?



Steve Crampton is chief counsel of the AFA Center for Law and Policy.
Parents Protecting the Minds of Children


©2006 AgapePress.  All rights reserved.  Used with permission.

Have something to say about this article? Leave your comment via Facebook below!
advertise with us
Example: "Gen 1:1" "John 3" "Moses" "trust"
Advanced Search
Listen to Your Favorite Pastors