Q&A With Author Ginger Garrett
Christianbook.com
Monday, August 15, 2005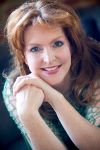 In a recent Q&A interview with Christianbook.com, author Ginger Garrett discusses "Chosen" (September 2005, NavPress), her upcoming work of fiction based on the life of Esther.


---

Christianbook.com:  How did you get started as a writer?
Ginger Garrett:  I had to write to keep my scholarship in college (SMU - Southern Methodist University). I got a scholarship in acting. My pet peeve is strangers staring at me, which is a problem for an actor. I wanted to move away from acting but the only way to keep my scholarship was to focus on playwriting or directing. I tried playwriting, and it was terribly hard for me. As soon as I could get away from it, I was happy to graduate with my degree and get out. I didn't seriously write again until I had a really difficult season of infertility and miscarriages. When I would go into the bookstores, particularly Christian bookstores, I could never find anything that comforted me. I found a lot of books about the morality of reproductive technology, but nothing that just comforted me. I decided I would try to write that book that I needed to read. It was New Year's Day 2000 that I made the resolution that I would find out how to write a book proposal and approach a publisher. Eventually I wrote "Moments for Couples Who Long for Children" and NavPress bought it. Then they asked me to write another and that's when I began thinking about writing on Esther.
Christianbook.com:  How did you go from a nonfiction title on fertility to writing a fiction book on Esther?
Ginger:  I think it was my sister-in-law, who is friends with John and Stasi Eldridge. She's attended many of their seminars and retreats. She and her husband are so passionate about the "Wild at Heart" message that I began to feel a little bit out in the cold that there was just nothing out there stirring my heart for women the way John Eldridge had found a way to tap into the hearts of men. I kept thinking how it all came back to the story of Esther and the Bible. There was something in her story that was essential to the experience of today's woman. I just knew instinctively that this was going to be the book that I would want to write next. I actually sold it to NavPress as a nonfiction but the more I tried to write, the more I realized it could only be a novel; which scared me because I couldn't write a full-length play in college. I had no idea how I was going to write a full novel. But sometimes I think you just feel passionately something has to be done and unfortunately, no one steps forward to volunteer but you.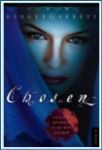 Christianbook.com  How did you come up with the format of a diary?
Ginger:  I sold it as a nonfiction book and so the first thing I really began to do was read a lot of commentaries about Esther, and of course to read the biblical account of the book of Esther itself. From there I searched on the Web, but I had mixed results. The difficulty with doing the story of Esther is that the dates vary widely between scholars, sometimes by many years. It can be tricky doing online research simply because you don't always know where that particular writer is coming from and the resources they use.
I also read archeological news with articles talking about the frustration and anger over the looting going on over in the Middle East. I think that's something a lot of Americans are unaware of. What troubles me so much is that these are some of the richest archeological sites in the world and, of course, in the Baghdad museum we know hundreds of thousands of artifacts were stolen from there by professional art thieves after our recent liberation of the Iraqi people. Most of these artifacts were not documented so we don't know what's missing. With so little biblical archeology being found and available to the public I can't help but wonder, if biblical finds that would support the story of the Bible have gone missing and are on the underground right now.
Have something to say about this article? Leave your comment via Facebook below!
advertise with us
Example: "Gen 1:1" "John 3" "Moses" "trust"
Advanced Search
Listen to Your Favorite Pastors