Q&A with Yada Yada Prayer Group Author Neta Jackson
Staff, Christianbook.com
Monday, May 14, 2007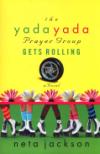 Author Neta Jackson is on a roll. Quite literally, as she has now completed the sixth title in The Yada Yada Prayer Group series: The Yada Yada Prayer Group Gets Rolling.
This time around, a devastating fire wakes up the Yadas to a new reality: God is on the move. As the prayer group heads into a new year fraught with change, Jodi Baxter and her Yada sisters are realizing it is either hunker down with the safe and stagnant, or get rolling with God—even if it means letting go of the old and embracing the new.
In this interview, Neta discusses how much of the popular series is based on her own life, how her husband's open-heart surgery and recovery miraculously didn't slow down her writing schedule and how she transitioned from writing historical fiction for children to her current genre of contemporary women's fiction. …
How did you come up with the concept for The Yada Yada Prayer Group Gets Rolling?
Gets Rolling is Book 6 in the Yada Yada series, so in many ways, the storyline follows the same characters and picks up events from previous novels. But I do tend to bring different characters to the fore in the various novels and highlight their stories. In Gets Rolling, the prayer group will soon celebrate their second anniversary—but, as Jodi says, "Why does God keep rearranging my comfort zone?" God is pushing the Yada Yadas to reach out beyond the group—but that also means letting go of the past in order to go forward. All the Yada Yada novels have a basic theme:
#1 YYPG—is about grace ("I'm just a sinner, saved by grace")
#2 YYPG Gets Down—is about forgiveness
#3 YYPG Gets Real—is about redemption
#4 YYPG Gets Tough—is about spiritual warfare
#5 YYPG Gets Caught—is about truth & freedom
#6 YYPG Gets Rolling—is about letting go and reaching out
Is any part of The Yada Yada Prayer Group Gets Rolling factual?
There are bits and pieces of "real life" that get woven into this story (e.g. my husband led Bible studies at Chicago's juvenile detention center like Denny does in this novel; we have had beloved pets die on us; we've celebrated a Christian Seder many times; etc). But I wouldn't say any of the major events in this book are "factual" (not in the way the robbery by Bandana Woman in Book 2 and the attack by a white supremacist group in Book 4 were directly related to actual events in our life).
How closely is The Yada Yada Prayer Group Gets Rolling based on your life?
The whole idea for The Yada Yada Prayer Group was inspired by the real-life women's Bible study I have been part of for about 12 years now, and I do what most novelists do—draw on many of my own experiences, feelings, and relational interactions to make the fictional story come alive. But I have to say, the characters and stories quickly took on a life of their own—and it IS fiction.
How long did The Yada Yada Prayer Group Gets Rolling take you to complete?
About one month in the planning stage and six months of writing—during which my husband had open heart surgery to repair a leaky valve! But he bounced back so fast, I only lost about one week of writing time (grin).
What is the symbolism for the title The Yada Yada Prayer Group Gets Rolling?
"Yada" in Hebrew means "to know and be known intimately" and is found 944 times in the Old Testament! (Of course, in Yiddish it means, "You know, you know" or "whatever.") As for "Gets Rolling," it's often tempting for groups to become ingrown or standing still, and God sometimes has to knock the props out from under us in order to move forward. That's what happens in this book.
Have something to say about this article? Leave your comment via Facebook below!
advertise with us
Example: "Gen 1:1" "John 3" "Moses" "trust"
Advanced Search
Listen to Your Favorite Pastors