Q&A with Yada Yada Prayer Group Author Neta Jackson
Staff, Christianbook.com
Monday, May 14, 2007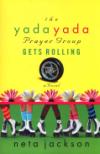 How many books will be in the Yada Yada series?
I just completed writing the manuscript for Book 7 in the series, which will be the finale—a "seasonal novella" which will come out in October 2007, titled,The Yada Yada Prayer Group Gets Decked Out. That's seven novels in five years … I'm ready for a break!
Do you have a favorite character? Why?
I have favorite characters! I want to be like Avis when I grow up, so full of the Word of God it comes out my pores. I want to pray Scripture like Nony … I prize Florida's in-your-face honesty … Yo-Yo's cut-to-the-bone non-churchy language … Hoshi's quiet courage to follow her faith even though it means losing her family …I knew I couldn't answer this question!
How much research did The Yada Yada Prayer Group Gets Rolling take?
I'm constantly researching everything from cultural celebrations to gang signs and street language, from Yiddish expressions to "living with HIV," from third grade standard curriculums to the menus at various eateries in Chicago … you name it! In a sense, I live in this multi-cultural milieu, so it's not foreign to me, but I try to back up my general knowledge with research. You should see my source files! (I print out everything—which probably makes me guilty of using up too many trees.)
Do you prefer to write contemporary chick lit?
You're assuming I'm writing chick lit (grin). I don't think Yada Yada fits the definition—my age range is too broad (from 20s to 50s), I have singles and marrieds, divorced and widowed—plus their men, their kids, their teenagers, their dogs . . . I think of Yada Yada as contemporary women's fiction—and this is my first foray into strange territory! Whew, what a ride! Before Yada Yada, my husband and I were writing historical fiction for kids (the Trailblazer series, 40 titles) and I loved it. Suddenly I'm writing contemporary fiction, full-length novels, by myself, for adult women . . . talk about a hairpin curve in my career path. I'm still breathless! But if readers see those wonderfully quirky covers with the bright colors and crazy socks and think "chick lit"—that's okay by me.
What are some of the challenges you face as an author?
First, the blessings! My husband is a writer, too, so we both work at home. No commuting. No staff meetings. We worked at home while our kids were growing up, so we never had an "empty house" for them to come home to. I get up every morning excited to get to work. I love what I do. The reader letters I get bless my socks off. It doesn't get much better than that. But yes, there are challenges. We don't have a steady income. (But we've learned a LOT about trusting God for our needs, and the importance of bathing everything in prayer.) Health insurance for self-employed writers is ridiculous (more than our housing). You don't get any paid vacations or sick days. People think that since you're at home you can chat for 30 minutes on the phone, not realizing we keep very strict writing hours—long ones. And every time we finish a book project, we're basically "unemployed" once more. (Having a contract for a series is very nice—at least you know what your next work will be for a while.) Also, there are temptations to be jealous when other writers' books take off and do well; discouragement when the book you really believe in gets bypassed by publisher after publisher, or if it does get published, sales are terrible and the publisher drops you or ignores you thereafter. But one of the best things that happened to my husband and me was to become part of an e-loop of Christian fiction authors—people like us—as a support group (called ChiLibris). We have gotten to know many other authors as real persons (the yearly retreat helps), with struggles and joys similar to our own. The Scripture is really true, that when one part of the "body" rejoices, the rest of us rejoice too! (And vice-versa.) Now, when a fellow author hits the best-seller list or gets a great review in a major publication, we all cheer. When someone is discouraged, the group prays and offers support. We share insights into writing and have helped each other grow. What a gift! God is SO faithful.
Have something to say about this article? Leave your comment via Facebook below!
advertise with us
Example: "Gen 1:1" "John 3" "Moses" "trust"
Advanced Search
Listen to Your Favorite Pastors