Q&A with Yada Yada Prayer Group Author Neta Jackson
Staff, Christianbook.com
Monday, May 14, 2007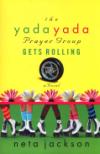 Are there any other new projects on the horizon?
I just finished writing the manuscript for the final Yada Yada novel, actually a "seasonal novella," which will be coming out in October 2007, just in time for "the holidays." The finale, The Yada Yada Prayer Group Gets Decked Out, will include celebration ideas and recipes at readers' request. Then a new edition of the whole series will be coming out in 2008, with cross-cultural celebration ideas and recipes included at the end of all the novels. My husband and I are working on these now. But after that … well, it's brainstorming time!
What advice would you give to a person trying to become a fiction writer?
PRAY. Ask God to show you if this is what you're supposed to be doing with your time and your talents. B e a reader. Read widely, but also read the genre you're most interested in. Historical fiction? Contemporary? Romance? Suspense? Attend a yearly writing conference—there are some excellent Christian writing conferences around the country: Mount Herman Writing Conference in the spring, Write to Publish in Chicago in early summer, Colorado Christian Writing Conference, etc. You will get to rub shoulders with authors, editors, agents—and others like yourself. The publishing world is a business. You need to get to know the trends, what publishers are looking for, etc. But don't try to write like so-and-so. Find your own voice. Tell the story only you can tell. Park your butt in front of your computer and WRITE. Set aside regular times to write, if not every day, then several times a week. Or every Saturday morning. Whatever works. But do it regularly. Remember that writing is only partly inspiration; the rest is perspiration. Be willing to take critique. Learn from them. Be willing to rewrite. Writers are always improving their craft. None of us have arrived. Learn how to send out proposals (not the whole manuscript). A cover letter, a synopsis of the whole novel, plus 2 or 3 chapters that will show an editor how the idea translates into the stuff that grips readers—then send this proposal (a) to your agent, if you have one; or (b) to 5-10 different acquisition editors (by name!) at different publishing houses. PRAY. Keep praying. There's no point in writing if you're not praying. You want God to give you the stamina to keep going, God to inspire the ideas, God to move mountains. You do your part, but trust God to do His.
What message would you like your readers to take away from this book?
In this book, the theme is "letting go, in order to move forward." As Jodi Baxter says, "Why does God keep rearranging my comfort zone?" Sometimes God has to knock the props out from under us in order to stretch us, to show us we can do far more than we think we can, and that He wants to use us to reach out to others. But in general, the "message" of The Yada Yada Prayer Group novels is the wonderful richness and diversity of the Body of Christ—and that we need each other.
What is your goal or mission as a writer?
First of all, I want whatever I do to bring honor to the name of Jesus, including writing. Secondly, I want to tell a good story. Jesus told stories, because people identify with the characters in a story, and the story becomes "their" story, they get emotionally involved. Thirdly, I want to tell stories that help to bring down the barriers that separate us in the Body of Christ—race, cultures, denominations, worship styles. To show God at work in unlikely people and places. To catch readers by surprise and stretch them beyond their assumptions and prejudices.




© 2007 Christianbook.com. All rights reserved. Used with permission. Find what you're looking for at Christianbook.com. Shop for books, Bibles, videos, music, homeschooling resources, software, clothing, gifts and more. Daily discounts, too!



Have something to say about this article? Leave your comment via Facebook below!
advertise with us
Example: "Gen 1:1" "John 3" "Moses" "trust"
Advanced Search
Listen to Your Favorite Pastors