Readers Encouraged to Journey Through the Past in "Chazown"
Kelly Schauermann, Infuze Magazine
Monday, October 30, 2006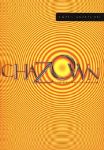 Author:  Craig Groeschel
Title:  "Chazown"
Publisher:  Multnomah
The prospect of finding one's ultimate purpose in life is simply unfathomable to most people. With so many throughout history and today on an existential search for something beyond the mundane, it is easy to become discouraged with the day-to-day. We all struggle with this, even as Christ followers.
Thankfully, as Craig Groeschel details in his book "Chazown," there is more than just the nine-to-five grind with an occasional weekend getaway. Concentrating on the idea of "Chazown," the Hebrew word for dream or vision, Groeschel emphasizes the relevance of spirituality to all aspects of life and challenges the reader to take faith-testing journeys through their past, with the hope of using their experiences for a better future.
The clarity exhibited in "Chazown" is refreshing. There are times and places for deep philosophical wanderings on one's purpose, but there is also time for simplicity. Beginning with three circles, Groeschel explores how one's core values, spiritual gifts and past experiences intersect to find the center of one's Chazown.
Personally, I found this very helpful and somewhat enlightening. It becomes easy to disregard certain parts of life, especially tainted pasts, as something that can actually enhance one's effectiveness. Scanning the memories of my life, I found myself understanding how I can uniquely use both the good and the bad to realize God's ultimate purpose for me. Visual guides allow for the reader to tangibly understand the possibilities. The book functions as a sort of journal to jot down answers to key questions that Groeschel presents throughout the book. To further the experience, one can log on to Chazown.com and continue their journey more deeply, creating a sort of webpage to write and better understand how God is working in their lives.
The most introspective area of the book is the "Five Spokes of Chazown." Groeschel challenges one to probe deeply into five areas of life that must be examined in order to continue on with the Chazown established in earlier chapters. These spokes, relationship to God, relationship with people, financial health, physical health, and life's work, are all particularly important for Christians in today's society. Groeschel emphasizes the importance of accountability in the area(s) where one may struggle, thus allowing for one's dream to become a healthy reality.
With a simple in-book quiz, one can identify which of the five areas may be of the most concern. This part of the book was truly humbling. It is easy to walk through life and not question how something as simple as my eating or spending habits may affect how I live out God's purpose for my life. While Groeschel suggests that people move forward through the book to the areas where they may struggle, I found it more helpful to read through each spoke, even those that may not have been as applicable. In each spoke, there were areas where I discovered I could better myself even more, and give myself more whole-heartedly to God.
While the information and assistance that Groeschel presents in the book is certainly helpful for a person at any point on the journey through life, the writing style and information seem particularly suited for a younger crowd. The format is not traditional. The pages are often short, with artwork and quotes added in for emphasis. Throughout the book, certain words or quotes are highlighted or even capitalized to emphasize a particular point. It is definitely a book that is relevant to today's youth-oriented, emergent culture.
Have something to say about this article? Leave your comment via Facebook below!
advertise with us
Example: "Gen 1:1" "John 3" "Moses" "trust"
Advanced Search
Listen to Your Favorite Pastors